Look out officers! US Air Force to allow enlisted airmen to pilot drones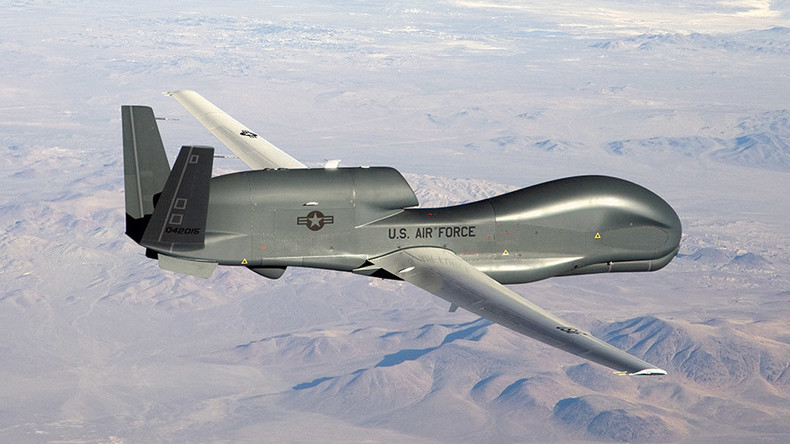 Looking to expand its drone program, the US Air Force will allow enlisted airmen to fly its unmanned surveillance aircraft. It is the first time the military has used enlisted pilots since World War II.
The US Air Force Secretary made the announcement on Thursday as part of a $3 billion plan to vastly expand its drone program over the next five years. It is seeking to double the number of pilots to meet rapidly rising demand.
Ongoing operations in Iraq and Syria and an increase in requests for drone surveillance in Africa and the Pacific are straining the current force of drone operators.
"Our enlisted force is the best in the world and I am completely confident that they will be able to do the job and do it well," said Secretary of the Air Force Deborah James in a statement. "The RPA [remotely piloted aircraft] enterprise is doing incredibly important work and this is the right decision to ensure the Air Force is positioned to support the future threat environment. Emerging requirements and combatant commander demands will only increase…"
In fiscal year 2014, the Air Force trained 180 new drone pilots, while 240 veterans left the field. Currently enlisted airmen serve as sensor operators for drones, but drone pilots are all commissioned officers.
Drone pilots already complain that they are held in lower regard than traditional fighter pilots and fear that introducing enlisted airmen as RPA operators will only increase the stigma. It's not just dissent in the ranks that is hurting retention rates, as the service is also competing with the private sector, where drone pilot salaries regularly start at $102,000 a year, according to Stars and Stripes.
As an incentive, the Air Force announced on Tuesday that it is offering up to $125,000 in bonuses to keep drone pilots – and their in-demand skills – from leaving for the private sector. The enticement is being offered to military personnel who are active duty lieutenants or below with six years of RPA flying experience that meet specific education and ratings requirements.
Drone pilots "are increasingly critical to national security, and our ability to retain experienced [drone] pilots will enable us to meet current and emergent mission requirements," Lieutenant General Jay Raymond, Air Force deputy chief of operations, told Stars and Stripes.
The Air Force said it will develop a plan over the next six months and aims to accept its first recruits in October 2016. The plan will address questions such as entry requirements, training, career path development, and compensation. The Air Force said it would use a similar formula to one it developed for integrating officers and enlisted crew positions in space missions.
READ MORE: US Drone pilots are 'stressed' and 'demoralized'
"We are taking action now to address future ISR (intelligence, surveillance and reconnaissance) needs," said Chief of Staff of the Air Force, General Mark A. Welsh III. "Not long ago, we took the best of both officer and enlisted development tracks to lead the space mission. A similar model can be applied to our Global Hawk operations."
Enlisted pilots will be trained to fly the Global Hawk, an unmanned surveillance aircraft, which can conduct surveillance using infrared sensors and high resolution radar over as much as 40,000 square miles (100,000 km2) of terrain a day. The enlisted airmen will not be assigned to the MQ-1 Predator or MQ-9 Reaper drones that drop bombs. The Air Force currently has 45 Global Hawk drones.
Enlisted pilots will start with the Global Hawk because it is largely flown autonomously via computer control, making it easier to operate than the Predator and Reaper drones, which are piloted using a joystick.
"It is too soon to speculate on any expansion of enlisted aircrew beyond the Global Hawk program," said Walsh.
You can share this story on social media: