GM invests $500m in Lyft with eye on self-driving car networks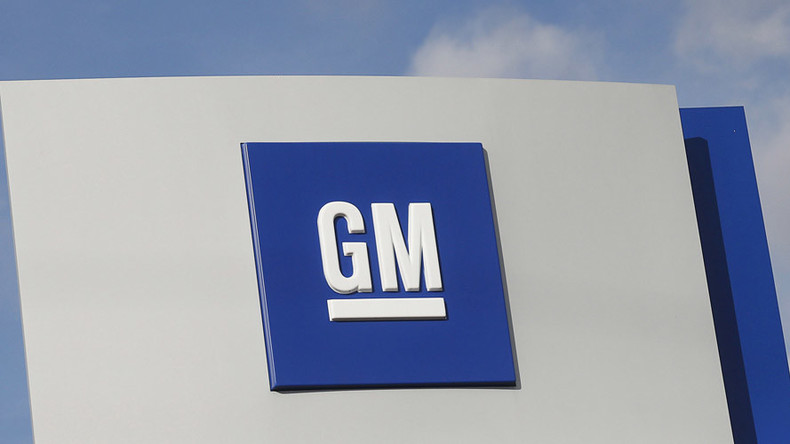 General Motors has pumped half a billion dollars into ride-sharing service Lyft, as the companies say their "strategic alliance" is an opportunity to create "an on-demand network of autonomous vehicles" and short-term car rental hubs.
The agreement will make GM the top provider of cars for "a series of national rental hubs where Lyft drivers can access short-term vehicles, unlocking new ways for people to earn money without having to own a car," Lyft said in a blog post.
The deal also includes plans for the companies to jump into the autonomous-vehicle race, which is currently dominated by the likes of Google, Tesla, and Uber, Lyft's top competitor in the ride-hailing business.
GM's investment makes up half of the $1 billion Lyft has garnered amid a recent fundraising push. Daniel Ammann, president of GM, will now join Lyft's board of directors.
"We see the future of personal mobility as connected, seamless and autonomous," Ammann said in a statement. "With GM and Lyft working together, we believe we can successfully implement this vision more rapidly."
Ammann said the alliance should not be viewed as odd given Lyft is in the business of ride sharing, which theoretically hurts automobile sales for the likes of GM.
"We think there's going to be more change in the world of mobility in the next five years than there has been in the last 50," Ammann told the New York Times, adding that suburban areas are where most GM cars are sold, as opposed to the urban areas where Lyft has thrived.
As for Lyft, its executives said the alliance is part of "redefining traditional car ownership."
"Working with GM, Lyft will continue to unlock new transportation experiences that bring positive change to our daily lives," said John Zimmer, president and co-founder of Lyft.
Zimmer told the NY Times that autonomous cars will work best with the kind of plans GM and Lyft are employing.
"We strongly believe that autonomous vehicle go-to-market strategy is through a network, not through individual car ownership,"he said.
GM and Lyft did not offer an estimate as to when their autonomous car network would be ready for the public. The car maker has said its to-date work on autonomous cars should result in a fleet of Chevrolet Volts ready for self-driving capabilities by late 2016, AFP reported.
Lyft was valued at $4.5 billion following GM's funding, 14 times less than Uber's $62.5 billion value, according to the NY Times. Asian companies Rakuten, Alibaba and Didi Kuaidi were among the other investors that rounded out Lyft's $1 billion fundraising campaign.
You can share this story on social media: