Driver calmly survives smashed windshield (VIDEO)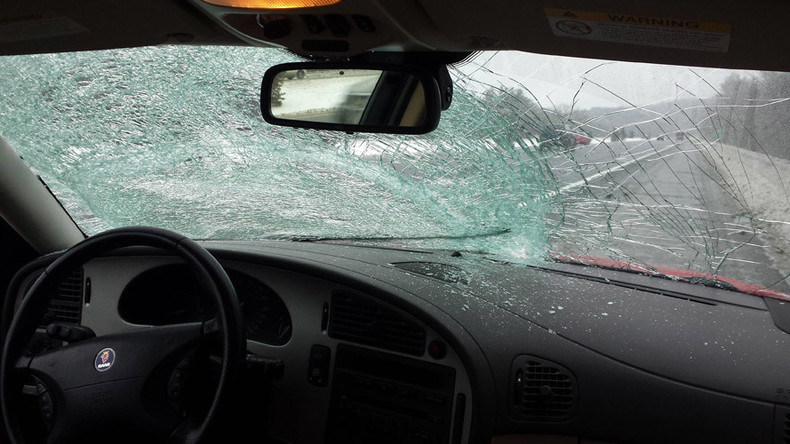 For those who drive in freezing climates, a new video shows why it's always important to scrape ice and snow off the roof of your car.
A Saab's dashcam recording Wednesday in the US state of Massachusetts captured a nerve-wracking moment when a sheet of icy snow smashed into Jeffrey Cote's windshield.
His reaction should be taught in driving schools as he remains impressively calm given the circumstances.
The driver of the SUV ahead failed to stop and the license plate is not clear in the recording.
Cote explained his calm reaction on Reddit.