Tale of 2 US postmen: While one plays the Grinch, another subs for Santa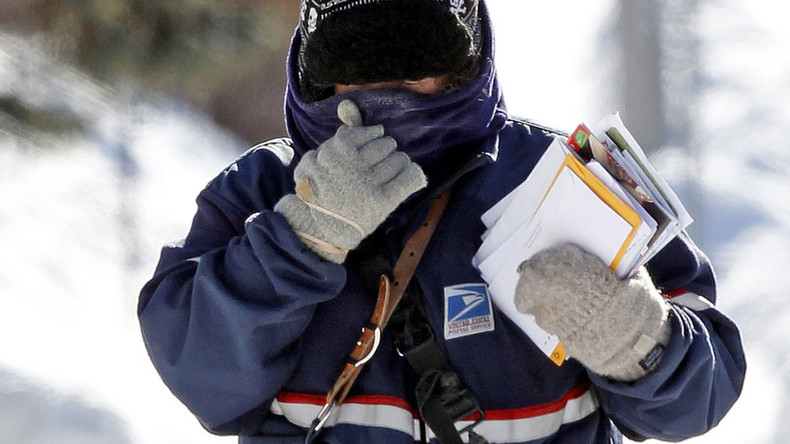 "Neither snow nor rain nor heat nor gloom of night stays these couriers," says the United States Postal Service's creed. Unfortunately for the citizens of Ozone Park, Queens, their postman may have forgotten that when he threw out 1,000 gifts.
The postman, Daniel Darby, joined the Ozone Park office on December 2nd. He was quickly overwhelmed by the volume of holiday mail and court papers allege he threw three white trash bags full of letters and packages in the trash, the New York Post reported.
Read more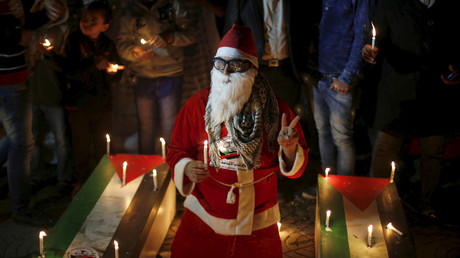 The complaint also claims that the mail had been "rifled through." Darby confirmed that he had opened the mail to "see what it contained."
Darby wasn't the only postman tempted by the holiday bounty, according to the Post. Jonathan Jimenez, a postal worker in Brooklyn, was caught stealing about 50 gift cards that he used to purchase $1,000 worth of goods, authorities say. His crimes came to an end when authorities caught him using a stolen gift card while wearing his mailman's uniform.
While this postal worker was abusing the holiday spirit, another in North Little Rock was sharing it. For the past 15 years, Stephen Dillon has worked on Christmas Day. Although few people enjoy working holidays, Dillon makes sure he has fun on the holiday by dressing up as Santa and delivering presents.
Although the post office is normally closed on Christmas Day, this United States Post Office "made it their mission to deliver any packages that could be Christmas presents," according to THV11.
On Christmas Day, "Santa" delivered about 100 packages to happy Little Rock residents. "You get people running down the street wanting hugs," Dillon explained, "wanting pictures."
So while some postmen may not follow the "neither snow nor rain" mantra of the USPS, Dillon makes it his mission to deliver more than just presents. Dillon says that the season is for "Joy and love and peace, just what Christmas is all about."