More Americans than ever say 'Terrorists are winning' – poll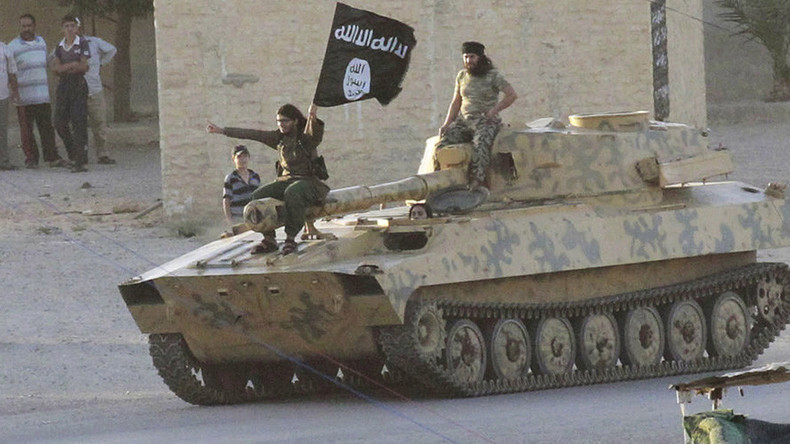 Forty percent of Americans believe the United States and its Western proxies are losing to "the terrorists," a record high since the attacks of September 11, 2001, according to a new poll.
Almost three-quarters of Americans say they are not satisfied "with the way things are going for the U.S. in the war on terrorism," according to a CNN/ORC poll, a marked increase from the previous high of 61 percent recorded by CNN pollsters in August 2007.
The 40 percent of poll respondents who said the terrorists are getting the upper hand over the American-led military machine – which has included Western-NATO allies and Middle Eastern regimes such as Saudi Arabia – represents a 17-percent increase from the previous high of 23 percent who said the same thing in August 2005.
Another 40 percent said "neither side" is winning, while 18 percent said the US and its allies were gaining ground. Fifty-five percent of Republicans say the terrorists are winning, with 52 percent of Democrats agreeing.
Americans' high dissatisfaction with how things are going cuts across political party lines, as the poll found that 59 percent of Democrats were not happy with the US government's execution of the war on the terrorists, with 79 percent of independents and 86 percent of Republicans saying the same.
Only twenty-five percent of respondents said they were at least "somewhat satisfied" with US efforts. The terrorist group du jour for the US is Islamic State (IS, formerly ISIS/ISIL), which has taken control of major areas in Iraq and Syria as a result of the latter's civil war, and supplanted Al-Qaeda, in the view of Americans, as the number one threat.
The poll was conducted following attacks committed by Islamic jihadis in Paris and San Bernardino, California that threw a spotlight on the US government's efforts to deter another terror attack on native soil. CNN and ORC do not define what "terrorism" means in the poll.
Americans were sold the current "war on terrorism" by then-President George W. Bush following the mass-casualties resulting from September 11 attacks. Large-scale ground wars in Afghanistan and Iraq ensued, as did increased domestic and international surveillance. Bush's successor, Barack Obama, has overseen an evolution of the so-called war on terror, using unmanned drones to conduct extrajudicial executions amid military aggression that has included the bombing of at least seven Muslim-majority nations.
In September 2014, Obama expanded military operations in the Middle East under the pretext of countering violent jihadist group Islamic State. IS is the successor group of Al-Qaeda in Iraq (AQI), according to the US National Counterterrorism Center. AQI was a jihadist network that coalesced in Iraq following the American invasion in 2003.
Despite expanding America's global military and surveillance efforts since taking office in 2009, Obama received only a 38-percent approval rating for the way he is "handling" terrorism, with 60 percent disapproving.
Obama's "handling" of Islamic State got an even lower rating, with 33 percent of respondents saying they approve of the job he has been doing, with 64 percent disapproving. US airstrikes on IS are considered a "military conflict," not a "war," by 57 percent of respondents. Forty percent call the strikes part of a war. Those numbers are almost identical to figures gleaned in late-September 2014.
The poll found the percentage of people for and against sending US ground troops to fight IS to be equally split at 49 percent.
Forty-five percent of polled respondents said they were at least "somewhat worried" that they or a family member could fall victim to terrorism. About half said they were at least moderately confident the Obama administration would protect Americans from future terrorism.
The majority, 53 percent, of respondents said the US government "can eventually prevent all major attacks if it works hard enough," while 45 percent agreed that "the terrorists will always find a way to launch major attacks
no matter what the US government does."