Houston mosque set ablaze in suspected arson attack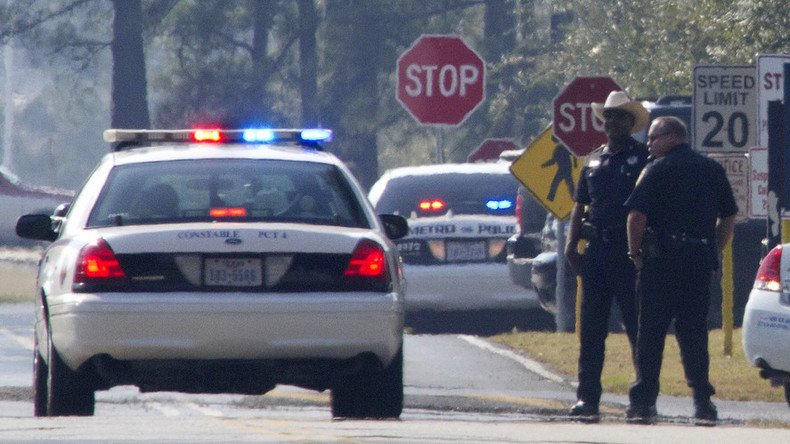 Houston officials are investigating a fire at a mosque southwest of the city. The blaze may have been an arson attack amid a rise of anti-Muslim sentiments in America.
The fire at the Islamic Society of Greater Houston started on Friday around 2:45pm, local media reported. About 80 firefighters took part in dousing the flame.
A spokesperson for the Bureau of Alcohol, Tobacco, Firearms and Explosives (ATF) confirmed that the cause of the fire appears to be suspicious as it had multiple points of origin – an indicator of arson. Law enforcement officers are studying surveillance footage for possible evidence of an attack.
The fire seriously damaged the interior of the prayer house, according to amateur footage of the scene shown by KHOU TV station. Heavy smoke also damaged nearby businesses at the shopping center, where the mosque is located.
Friday prayers were held at a nearby banquet hall later in the night.
"The owner of the property allowed us to use that space until we fix our place again," mosque caretaker Adbul Hafiz told the KTRK news channel.
The Houston chapter of the Council on American-Islamic Relations (CAIR-Houston) called on local, state and federal law enforcement authorities to investigate the fire carefully.
"Because of the recent spike in hate incidents targeting mosques nationwide, we urge law enforcement authorities to investigate a possible bias motive for this fire," said CAIR-Houston Executive Director Mustafaa Carroll.
A string of arson attacks on mosques happened in the US after the shooting in California. Anti-Muslim statements by presidential candidate Donald Trump, who suggested banning Muslims from entering the country, made the issue part of the presidential campaign.
You can share this story on social media: