Miracle baby: Child born without most of brain meets Santa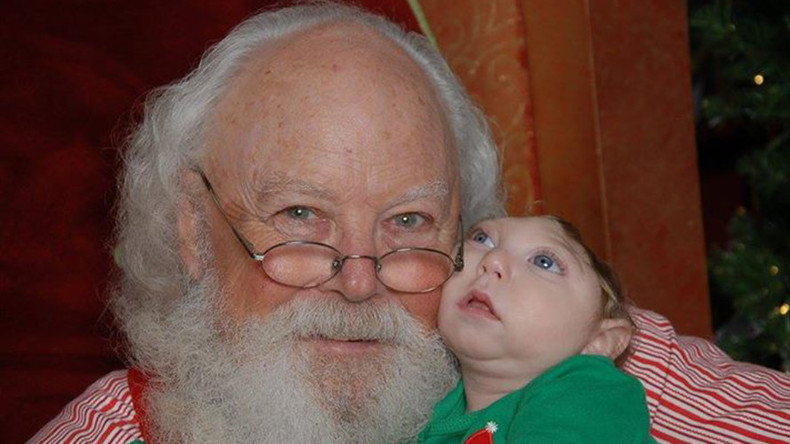 A 15 month old baby boy with a rare brain condition has beaten all the odds to meet Santa Claus for the first time.
Jaxon Buell was born in August 2014 without a large part of his brain and skull.
The rare extreme brain malformation called microhydranencephaly has no cure and results in profound developmental delays, severe intellectual disability, and a shortened lifespan.
Jaxon wasn't expected to live more than a few days.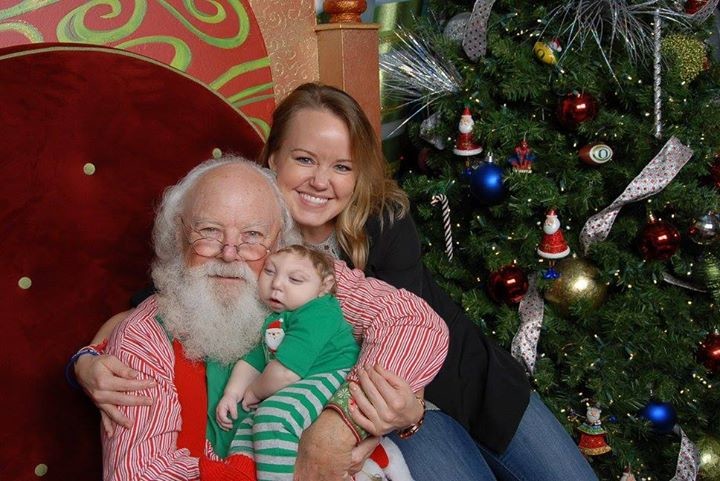 The brave boy has been aptly nicknamed Jaxon Strong and has his own facebook page to help raise awareness of his condition.
He has also shared a Christmas card for the world to read which has gone viral along with his Santa photos.
Jaxon has proved an inspiration for many and has received messages of love and support from all over the country.
His parents Brandon and Brittany are his biggest fans, and are making sure Jaxon will have a magical Christmas.
His father Brandon wrote on his facebook page "Jaxon may ultimately have a shorter life, but he will, as so many other special needs children will, impact and inspire more lives in their time with us than I or so many others will that do not deal with their struggles. For all of those that truly see, understand and embrace the real purpose of Jaxon's life and story, we continue to thank you for supporting and being a part of it."