'Mass farting' demonstration trolls pro-gun group
Published time: 14 Dec, 2015 22:13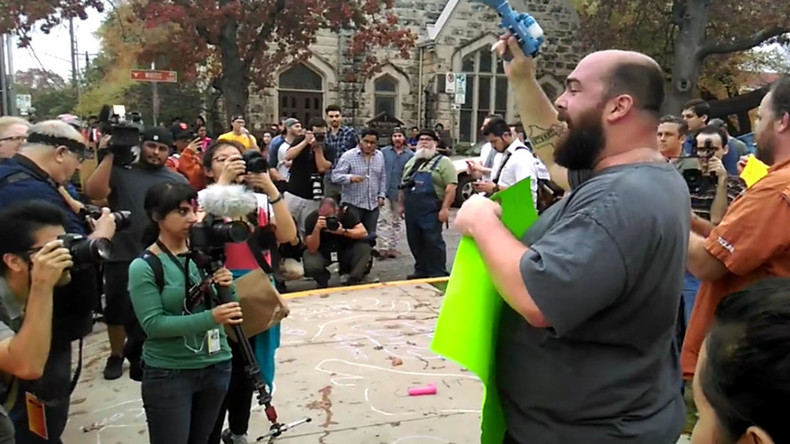 Anti-gun activists staged a "mass farting" demonstration over the weekend at the University of Texas (UT) in Austin to counter a "mock mass shooting" organized by Come and Take It Texas and Don'tcomply.com that was taking place at the same time nearby.
The event was attended by a group of around 100 people opposed to gun violence and the ability to legally carry guns at UT, who outnumbered those attending the mock shooting.
Organizers encouraged attendees to bring "a farting device," or whoopee cushions, as well as dildos to the Saturday event. "We'll find these wackos and follow them around, farting and waving dildos at them," the event's Facebook page read.
Read More: Pro-gun groups stage 'mock shooting' in Austin against gun-free zones

"We won't let extremists terrify our community. We will meet their fear with laughter," the march's organizers wrote on social media in advance of the march.
While the mock shooting was being staged, the farters' march cut the cheese from Guadalupe Street in Austin to the campus, chanting slogans such as "This is what democracy looks like," "We fart in your general direction," and "May the farts be with you".
By the time the march had reached its finish point, the mock shooting had already concluded.