Antibiotic drug sales spike at livestock farms, despite FDA guidelines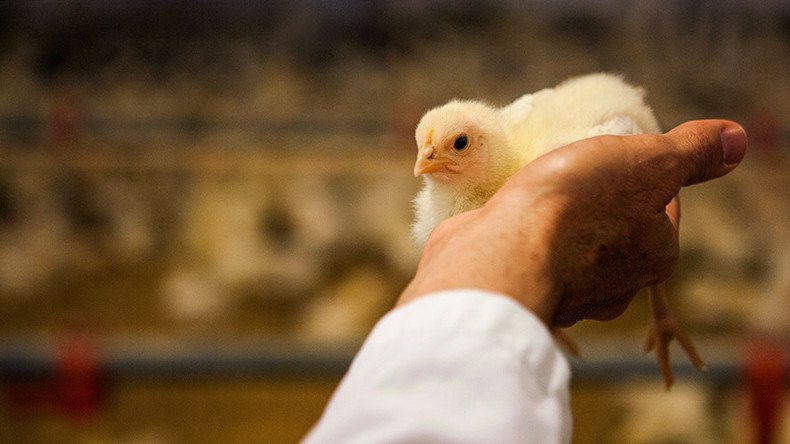 Drugs originally intended to treat sick animals are now being overused at meat-producing farms, according to a Food and Drug Administration report showing sales of antimicrobials shot up 23 percent between 2009 and 2014. Now tougher FDA rules may follow.
Just as antibacterial soap has come under growing scrutiny over fears of its antimicrobial ingredients producing drug-resistant super germs, the meat industry's habit of stocking up on such drugs are stirring up anxieties about super infections. The report released Thursday states that 62 percent of antimicrobials sold to farms in 2014 are of the types used in human medical treatments.
The FDA report follows a warning from the American Academy of Pediatrics in November, calling on meat producers to cut down on the use of the drugs, especially in the perceived misuse of fattening up animals.
Two years ago, the FDA provided non-mandatory standards for antimicrobials on farms, encouraging consultations with veterinarians when using the drugs often available over the counter. Despite the effort, sales ticked up 4 percent for animal microbials and 3 percent for human types in 2014.
In 2013, agriculture and aquaculture were responsible for 80 percent of all antibiotics sales. The terms antibiotic and antimicrobial are often used interchangeably, though to be precise, antibiotics are the largest subgroup of antimicrobials.
This year, Tyson Foods and McDonald's announced plans to rid their meat products of antibiotics, but the pace of the whole industry is not quick enough for one congresswoman, who also happens to be a microbiologist.
Rep. Louise Slaughter (D-New York), released a statement saying the FDA report "demonstrates what I have been saying for years: that FDA's policies have been toothless in the face of the continued, widespread misuse of life-saving antibiotics in factory farms," which Slaughter links to "superbugs."
"Every year in the United States, these superbugs cause at least 23,000 deaths, eight million additional hospital days, and up to $35 billion in excess health costs," she added.
Animal Health Institute spokesman Ron Phillips told Reuters, "Sale does not equal use, and use is not the same thing as resistance," in defense of the meat industry.
You can share this story on social media: