Texas cop who wrote he loved to 'kill people and not go to jail' returning to work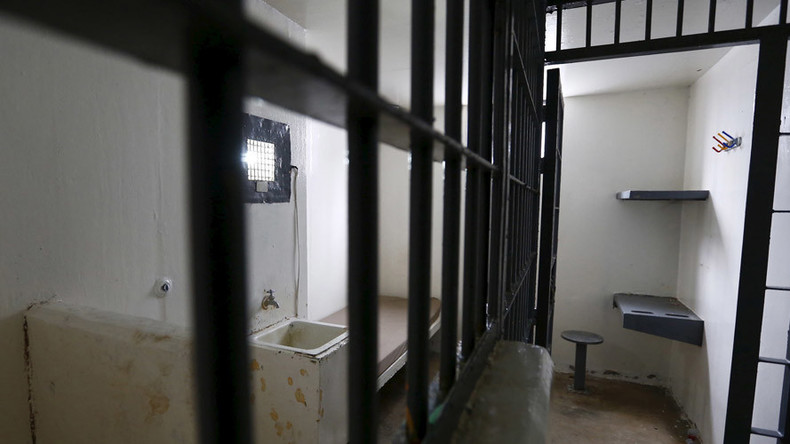 A Texas cop who was suspended for a Facebook post saying that he loved his job because he got to kill people without risking jail, will soon be back on duty, according to the San Antonio Police Department (SAPD).
Officer Daryl A. Carle was suspended on November 15 for 30 days, documents obtained by MySA.com have shown. The post was made on August 11 and discovered by the police department on August 12.
"I love my job!!! They said you want kill people and not go to jail?? I said "F— ya, Who don't?… They said you afraid of the jungle?? I said "I ain't scared of sh–… I've been wanting go jungle since watched that Predator movie…I love my job!!!!!! Lol," he wrote.
Carle defended his post, saying that he had been repeating a sentiment which he heard on the YouTube channel "Action Figure Therapy," which contains videos with military and tactical humor, according to the chief of the San Antonio Police Department, William McManus.
SAPD documents also indicated that Carle had made other Facebook posts that reflected badly on his department.
After his suspension, Carle made a banner photo on Facebook which stated that all views were his own and not of the San Antonio Police Department. The Facebook page is now private.
Carle returns to work next week, and he will be monitored by a Field Training Officer for 60 days. He was also ordered to complete sensitivity training and the SAPD's Officer Concern Program.
"Obviously, we take these types of incidents very seriously," McManus told MySa.com. "I think that the amount of suspension he received sends a clear message that this isn't tolerated."
At least seven people have been killed by law enforcement in Bexar County so far this year, according to Express-News archives.
The national spotlight was shone on Bexar County, where San Antonio is located, in August, when a video was released showing two deputies fatally shooting Gilbert Flores, who appeared to put his hands up when he was shot.