Unmanned meets unzipped: Drone footage leads to prostitution bust (VIDEO)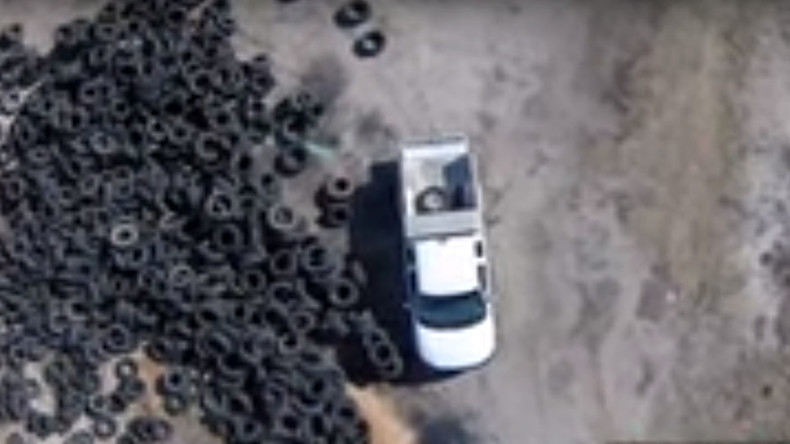 An anti-prostitution activist in Oklahoma has used an unmanned aerial vehicle to help make one of the first "john" arrests with the aid of a drone.
Brian Bates is a private investigator and operator of JohnTV, a website that offers videos of suspected johns soliciting sex. He tracked a woman he called a "known prostitute," to an industrial, low-income area of Oklahoma City that has a reputation for prostitution encounters, according to Ars Technica.
"There was a vehicle that had stopped and picked up a female that I knew to be a prostitute," Bates told KWTV.
Bates often uses a camcorder to catch such acts, but this time, he said, he used a drone to follow the john's car because he believed that a second, lookout car driven by a "violent pimp" was nearby.
"I was fully prepared to just use my camcorder, but it appeared she was being followed by her pimp," Bates said.
The drone footage, taken in March 2015, shows Bates locating the john's white pickup truck. The drone is lowered down above the windshield of the vehicle. The john, leaning over the passenger, notices the drone. He quickly sits up and drives out of the tire yard where the vehicle was parked.
"I've actually caught several people on this piece of property," Bates told News 9.
"It got footage, that otherwise, I don't think I would've gotten," Bates said of the drone. "They were parked in an area where they could've seen any one walking up on them."
Read more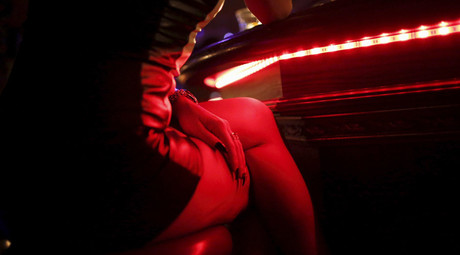 Bates offered the video to law enforcement, who arrested the john, Douglass Blansett, and sex worker Amanda Zolicoffer. Oklahoma County prosecutors charged both of them for engaging in an act of lewdness, a misdemeanor.
The video was first posted publicly in August.
"The use of drones by law enforcement and civilians alike is an emerging area of the law," said First Assistant District Attorney Scott Rowland, adding that private citizens have more leeway than law enforcement to use drones in cases like this.
"When a civilian uses a drone and then provides the video to law enforcement, there are no search and seizure or other Constitutional issues, because the Constitution does not protect against the actions of private persons – only government actors," he said.
Blansett pleaded not guilty to the charges on Wednesday. Zollicoffer has also pleaded not guilty to the charges. She is due in court on December 9, while Blansett will appear in court on January 7.
Bates has tracked and videoed sex workers and johns since 1996, according to his website. Prostitution, he says, is "the world's oldest form of abuse."
"JohnTV focuses its efforts on public, forced and organized prostitution," the site says. "JohnTV takes no stance against, and supports the decriminalization of, 100% consensual, private and unorganized prostitution."