LA County Sheriff's deputy investigated over sexual abuse allegations by female inmates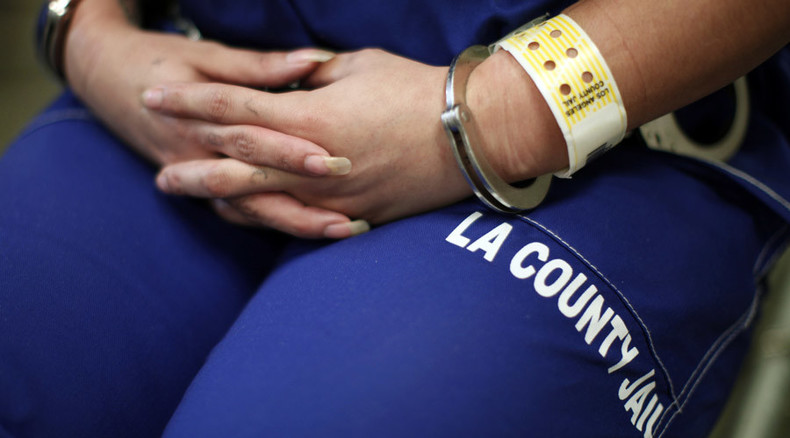 Several women are making similar accusations of sexual abuse against a Los Angeles County Sheriff's deputy who detained them.
Deputy Herman Kreimann Jr. first faced allegations of sexual misconduct in November 2013, when a female inmate at the Century Regional Detention Center said that she had been coerced into performing oral sex, according to the attorney's memo published by the LA times.
Investigators subsequently uncovered similar accounts of sexual abuse of other female detainees by the deputy, according to a district attorney's memo. Although he declined to comment on specific allegations, department spokesman Commander Keith Swensson said that male deputies are never supposed to be alone with female inmates in areas without security cameras, and that Kreimann is undergoing an investigation that could result in his dismissal.
Read more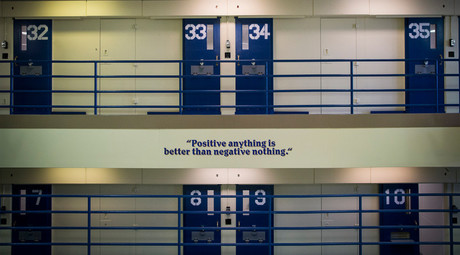 In addition to the additional allegation of oral sex, the deputy is being accused of exposing himself to another detainee and soliciting her oral sex, but she declined. On a separate occasion, the same inmate said that Kreimann implied that he would allow her to visit another inmate if she had sex with him.
Another woman said that the deputy had groped her breast, and yet another woman said that Kreimann stopped her in a stairwell in February 2014 and fondled her. A fourth woman said that Kreimann asked her to show him her breasts.
Investigators collected DNA samples from an attorney interview room where he is accused of having oral sex with inmates and found five semen samples, the Times reported. One sample was linked to Kreimann, who was hired by the Sheriff's Department, but the other four remain unidentified.
Kreimann will be required to answer questions regarding the semen samples when he appears for disciplinary review, Swensson said. Under California law, police officers can be compelled to answer questions during administrative investigations.
These allegations underscore how females in police custody can be uniquely vulnerable to sexual abuse, Esther Lim, jails project directors for the ACLU of Southern California, told the LA Times. She commended the sheriff's investigation for making an effort to track down other female inmates who had contact with the deputy.
"A lot of these women are very fearful of being retaliated against," Lim said. "It's definitely a population that is very, very vulnerable."