Family of Muslim teen arrested for 'hoax bomb' clock seeks $15 million in damages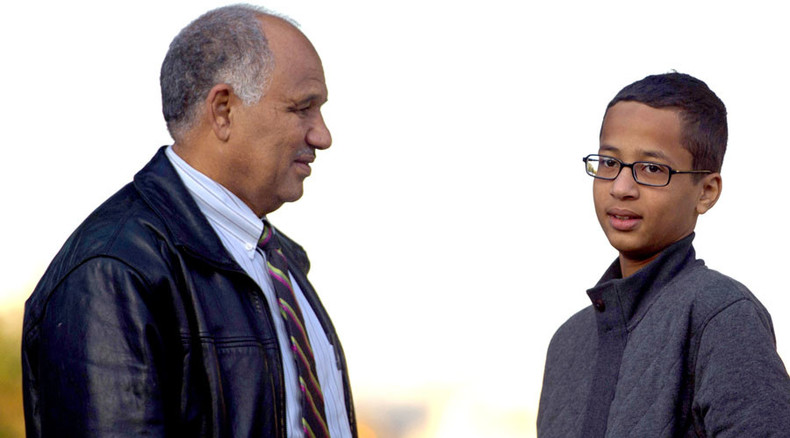 The family of Ahmed Mohamed, the 14-year old "clock boy" arrested for bringing a "hoax bomb" to school, is now demanding $15 million and apologies for the boy's "scarred reputation." If demands are not met in 60 days, Ahmed's defense threatens to sue.
Ahmed Mohamed's family attorney, Kelly Hollingsworth, is seeking $10 million from the city of Irving and another $5 million from the Irving Independent School District. The lawyer claims that Ahmed's "arrest, detention and public mistreatment" violated his "constitutional, statutory, and common law rights."
This is a according to a letter that Hollingsworth sent to Irving ISD Monday morning. Coming two months after the incident in September, the letter also revealed details about the schoolboy's arrest, lengthy interrogation and the consequences his family faced in the aftermath.
It now appears that the 14-year-old was questioned by seven adults and illegally barred from calling his parents.
"The on-campus detention and seven-on-one interrogation went on for approximately one hour and 25 minutes," Hollingsworth wrote. "Ahmed asked nearly immediately if he could contact his parents – which as you know, is his right under the Texas Juvenile Justice Code. His request was refused: 'No. You're being interrogated, so you cannot talk to your parents.'"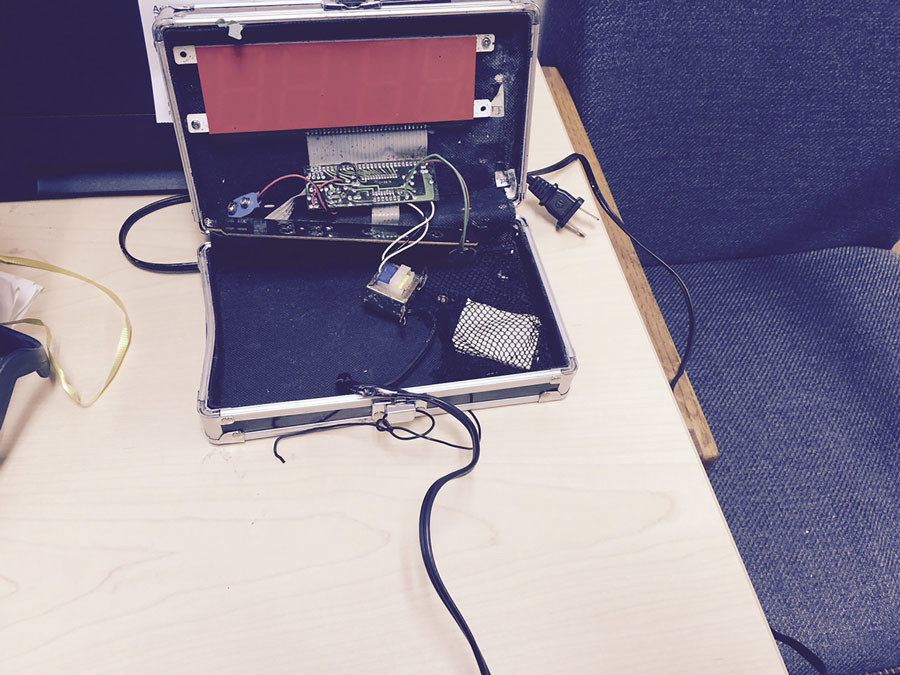 The letter stresses that both the MacArthur High School's principal and Assistant Principal Patrick Smith violated Irving ISD policies, as they failed to notify Ahmed's parents on time. "Just as he requested, and as required by law, Ahmed's parents should have received timely notification of the incident," the letter reads.
Ahmed's lawyer wrote that the boy was pressured to sign the confession that he intended to bring the "hoax bomb" to school. Otherwise, he was threatened with expulsion.
"That is a huge threat for a kid like Ahmed," Hollingsworth said.
According to the letter, Ahmed and his family were defamed and called "liars" days after the incident, despite police confirming that the hand-made clock was not dangerous in any way.
"Doing so violated Ahmed's confidentiality rights. There is no relevant 'other side of the story,'" Ahmed's attorney said, referencing a statement by the MacArthur High School principal in which he claimed that the school has "a very different version of what happened than what you are seeing from the media."
Read more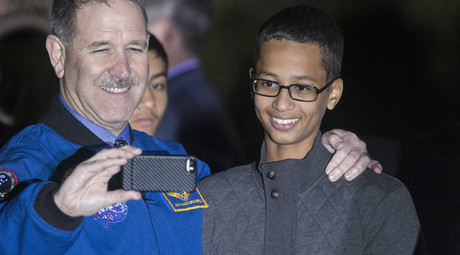 The letter also points at Irving ISD spokeswoman Leslie Weaver, who "repeatedly gave media a false impression of events."
The letter states that the arrest, which was followed by Ahmed's suspension and media attention, changed his and his family's life forever.
Hollingsworth claimed that, since the incident, Ahmed has been labeled a "little terrorist in training" while his siblings faced harassment at school. The attorney claims that Ahmed's father's business has suffered a loss and his older sister got fired.
"The loss of security that goes with having Ahmed's Irving home address tweeted out, and being labeled on Beck's show as 'pawn' of the architects of a 'global jihad,'" the letter reads, adding that Ahmed feared for his safety after receiving threats via email.
The letter also claims that Ahmed and his family, now residing in Qatar after accepting a foundation's offer to pay for Ahmed's education, have lost a house "because of a very rational fear for their physical safety."
In addition, the teenager has been described as suffering from psychological trauma, while the aftermath of the incident "brings both short- and long-term challenges."
"Many believe that Ahmed and his family are terrorists, similar to those responsible for the September 11th attacks on the Twin Towers," Hollingsworth wrote.
Messages left for Irving's city attorney and the district were not immediately returned Monday.