Hagel: ISIS is the real threat, US needs to work with anti-ISIS players with common interests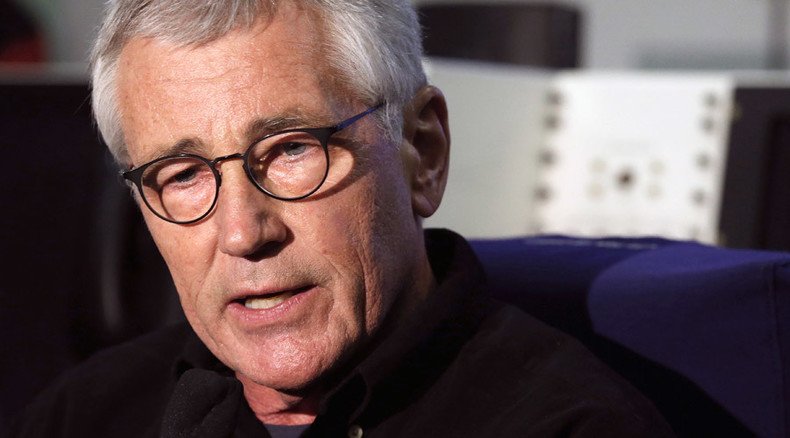 US policy in Syria should shift from ousting President Bashar Assad to siding with other powers who share a common interest in fighting ISIS, former US Defense Secretary Chuck Hagel said in an interview with CNN.
Combating Islamic State (former ISIS/ISIL) is not about making an alliance with Moscow, former Secretary of Defense Chuck Hagel told CNN's Jake Tapper on "State of the Union." Instead, Hagel said it was only about sharing common interests and achieving common goals.
"Assad is a very bad guy," Hagel said. "There are bad guys are all over the world. I think it is pretty clear that ISIS represents the real threat to our country, to the world," he said, recalling that he had said the same thing 15 months ago at a press conference when he was asked about ISIS. "This is the force we've never seen before."
Islamic State represents all the dynamics previously not seen from a non-state actor, including "tremendous abilities and power," Hagel said.
"Assad has to be dealt with, but you cannot confuse your allies and your adversaries," said the former defense secretary, pointing out that the Turkish government and the Syrian opposition have different opinions on President Assad and want him go, which means they would not welcome Washington and Damascus getting closer at some point.
Hagel specifically said that "building a platform of stability" should be done in the first place in order to be able to "resolve anything."
"We can keep killing people, we can keep playing a proxy war game, destroying the Middle East and seeing the results of that – refugees and other clear consequences of that kind of an effort – but the Russians have got to be a part of it, I think the Iranians should be a part of this," Hagel said.
Fighting against ISIS is something that all states have in common, he said.
"Let's seize on the common interest. What is the common threat to all of those countries? What's our common interest here? ISIS. And you build around that," Hagel said. "I don't think you're going to find a resolution to Assad until you figure out how you're going to deal with ISIS."
"I always thought that we needed to more clearly define our political strategy along with our military strategy," Hagel said.
"There is no military solution to (Islamic State). We are up against an ideology, we are up against a reality, a set of dynamics we've never seen before, sophistication of social media, the military prowess, the tactical strategic prowess that ISIS possesses, the funding," Hagel said. "So we should more clearly define, what are our political strategies? What are our priorities? Is Assad the enemy or is ISIS the enemy?"
He added: "What's happening here [in Syria] is completely out of control, and there's no prospect for bringing any kind of stability, I think, on the path we're on now, and that was what I was talking about in the memo."
In October 2014, Hagel, then acting Secretary of Defense, presented a memo to the White House that criticized the US approach to developments in Syria and called on Washington to develop a better way of dealing with President Bashar Assad. A month later, on November 24, President Obama announced Hagel's resignation.
You can share this story on social media: