Homeless war veteran bursts into tears as passer-by buys him food at California gas station (VIDEO)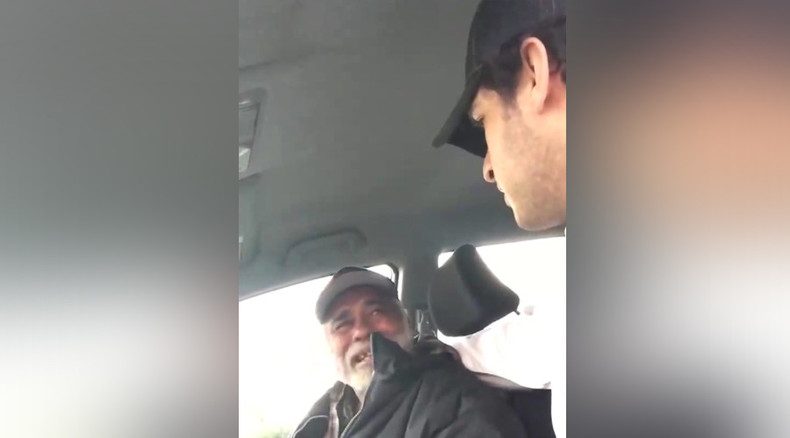 A homeless war veteran approached a young man at a gas station in Redlands, California, and asked for some change. He couldn't contain his feelings when the Good Samaritan invited him into his car and offered to buy him food every day.
"I go to work every day around 4pm," Max, the man behind the video, says. "If you meet me on that gas station, I'm going to buy you lunch or whatever you call it. I just want do something."
"What do you usually eat?" Max asks.

"Whatever," the veteran replies with a smile, and breaks into tears. "No one has shown me this much kindness in a while. Thank you!"

"Everybody deserves to be treated," Max says. "It's just a small thing."
He adds: "You served this country, and you deserve better."
READ MORE: Alabama trooper buys guy lunch, pic goes viral
The homeless man definitely had luck on his side the day he met Max, as he later appeared to have secured a restaurant job. On top of this, Max started a GoFundMe campaign to support other homeless veterans and buy sleeping bags blankets and food for this winter. He's already raised over $11,000.