ISIS dividend: Defense stocks soar after Paris attacks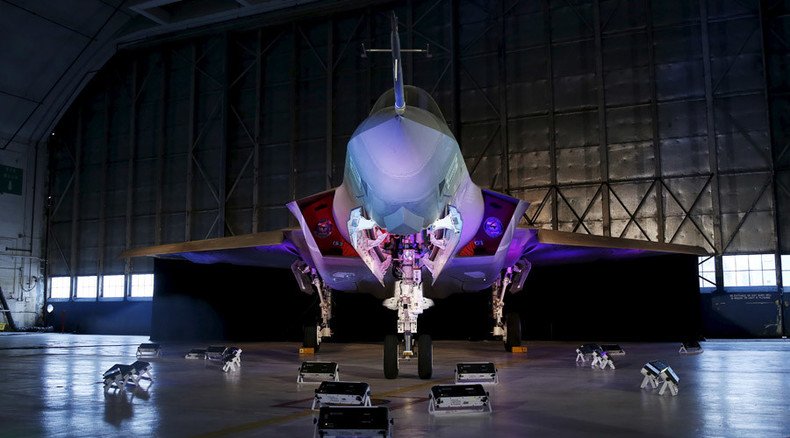 While travel and tourism-related stocks have suffered since last Friday's terror attacks in Paris, investors keep pouring their money into weapons. Defense industry stocks have seen all-time highs since the rise of Islamic State in Iraq and Syria.
Weapons manufacturers had a good opening at the New York Stock Exchange on Monday, with Lockheed Martin trading 3.5 percent higher, Northrop Grumman up 4.4 percent, and Raytheon up 4 percent. Stocks of French defense giant Thales were up 3 percent, even as French markets were down overall, according to the Sydney Morning Herald.
Islamic State (IS, formerly ISIS/ISIL), a terror group controlling large portions of Iraq and Syria, claimed responsibility for Friday's string of attacks in Paris that left at least 129 dead and over 350 injured. In response, the French government has escalated its military efforts against IS, bombing the group's stronghold in Raqqa and proceeding with the plans to send the navy's flagship aircraft carrier, the Charles de Gaulle, to the Middle East.
Typical investor response to terrorist attacks has been largely absent in this instance, however, with European and Asian markets slipping only slightly. Meanwhile, the generally anemic state of stock markets at the moment has made weapons manufacturers stand out.
Terrorism and war have been good for defense contractors, who are credited with driving the Dow Jones to a speedy recovery within six months of the September 11, 2001 attacks in New York and Washington, DC. A decade into the "War on Terror," however, market and defense analysts were predicting a downturn.
"We're about to go into the downhill side of the roller coaster here," David Berteau, a defense industry analyst at the Center for Strategic and International Studies, told USA Today in 2011, as US forces began withdrawing from Iraq and Afghanistan.
Yet the rise of IS has given weapons-makers a shot in the arm. Northrop Grumman is trading at $263 a share, up 160 percent from 2013, and Lockheed Martin is up 150 percent, at $221 a share. Thales stocks were also up 160 percent, at $102 (€67.70), according to the Sydney Morning Herald.
The Intercept has also noted the market gains made by weapons manufacturers in the wake of the carnage in Paris.
"The private-sector industrial prong of the Military and Surveillance State always wins, but especially when the media's war juices start flowing," wrote Glenn Greenwald, one of the publication's founding editors.
You can share this story on social media: