US airstrikes destroy more than 100 ISIS oil trucks in Syria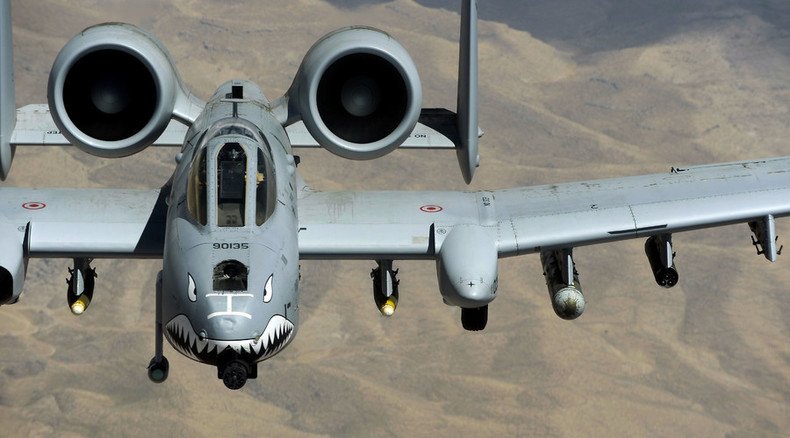 Airstrikes conducted by the United States have destroyed at least 116 trucks used by Islamic State to smuggle crude oil in Syria, officials said.
The airstrikes took place on Monday near Deir al-Zour, an area in eastern Syria controlled by Islamic State (IS, formerly ISIS/ISIL). They were carried out by four A-10 attack planes and two AC-130 gunships operating out of Turkey, The New York Times reported.
The anti-IS airstrikes came after the jihadist group took credit for the devastating terrorist attacks in Paris on Friday that killed 129 people and left 352 injured. France has also intensified its military attacks against IS, including a Sunday air raid by France against an IS headquarters building and a training camp.
However, the plans for the strikes were developed well before that, according to the official interviewed by the newspaper. The plan was part of a campaign to disrupt the ability of IS to generate revenue to supports its operations, since terrorist organization currently takes in as much as $40 million a month by producing and exporting oil.
The United States had previously refrained from striking the fleet of trucks, believed to number over 1,000, out of concern over civilian casualties, according to the New York Times. This meant that, up until Monday, the IS oil logistics system remained largely intact, but reconnaissance drones had been surveying the area where the trucks assemble for some time.
To avoid civilian casualties, F-15 jets dropped leaflets prior to the attack, warning drivers to abandon their vehicles. The leaflets were followed by strafing runs an hour prior to the strikes to emphasize the message. After the strikes, US officials said that there were no immediate reports of civilian casualties.
Colonel Steven H. Warren, a spokesman for the US-led coalition based in Baghdad, confirmed the use of A-10s and AC-130s in the strike and that 116 tanker trucks were destroyed.
"This part of Tidal Wave II is designed to attack the distribution component of ISIL's oil smuggling operation and degrade their capacity to fund their military operations," Warren said.
The campaign to disrupt the IS war machine is called Tidal Wave II, in a reference to Operation Tidal Wave, a campaign undertaken by the United States during World War II to curtail Axis oil production in Romania. The name was suggested by Lieutenant General Sean B. MacFarland, who assumed command of the international coalition's campaign in Iraq in Syria in September.
You can share this story on social media: