'Geographically speaking': WH defends Obama's 'ISIS contained' claim on eve of France attacks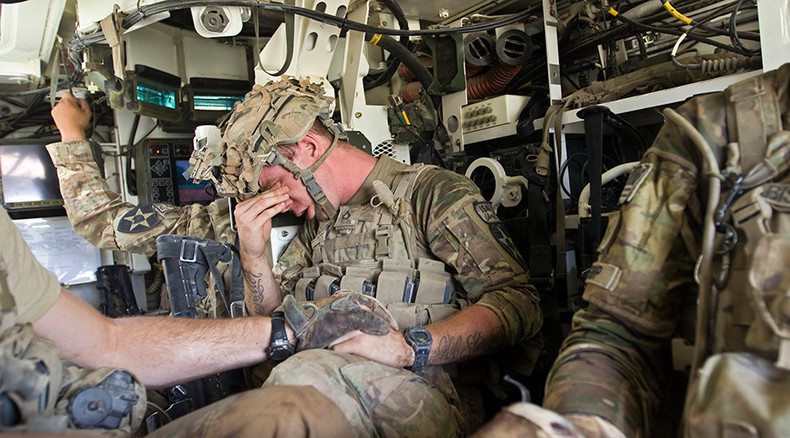 The US anti-terrorist strategy has "contained" Islamic State in Syria and Iraq, President Obama claimed, just hours before Paris was rocked by a series of terrorist attacks, with the jihadists declaring they were responsible for the massacre.
"I don't think they [Islamic State (IS, formerly ISIS/ISIL)] are gaining strength," Obama told ABC News' George Stephanopoulos in an exclusive interview on Thursday. "From the start, our goal has been first to contain, and we have contained them."
"What we have not yet been able to do, is to completely decapitate their command and control structures," Obama added, saying that as a result of US efforts in the region, the militants "have not gained ground in Iraq, and in Syria... you don't see the systematic march by ISIL."
Read more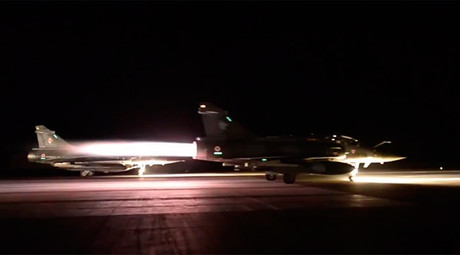 The following day, 129 people were killed and hundreds injured in Paris in a series of coordinated terror attacks. With IS claiming to be behind the mayhem on European soil, the White House had to defend the president's claims.
READ MORE: Baghdad says warned Iran, France & US of looming terror attacks
The comments have been taken out of context and Obama only meant a "geographical" advance, the White House claimed. Its deputy national security advisor Ben Rhodes appeared on a number of US TV channels on Sunday, repeating the same line, saying that the president was making "a very specific point," and only meant Islamic State's "geographic expansion in Iraq and Syria."
"We were able to halt that expansion," Rhodes told NBC, and made an almost identical comment on ABC, saying that the US had not only "been able to stop that geographic advance," but took back "significant amounts of territory."
This is not the first time Obama and the US military command have been criticized and questioned over whether they are underestimating IS and if the country's military strategy in the region is proving to be effective.
When Obama makes remarks like he did about Isis being contained it makes you wonder if he really pays attention.

— Charlie Daniels (@CharlieDaniels) November 15, 2015
Following the Paris terror attacks, a chairman of the Senate Intelligence Committee said no clear anti-terrorist strategy exists at all.
READ MORE: Failed Syrian rebel training program cost US taxpayers $2 million per fighter – report
"We've got to have a strategy. We don't have a strategy in Syria as it relates to ISIS," the chairman of the Senate Select Committee on Intelligence Richard Burr told CBS.
Less than two weeks ago, the US State Department admitted that some of the so-called moderate rebels in Syria – who the US has been supporting – have been successfully recruited by an Al-Qaeda affiliate, the Al-Nusra Front. There have also been a number of cases where stockpiles of weapons given to the US-trained rebels ended up in the hands of terrorists, after the so-called "moderates" willingly handed them over to jihadists.