That's no Sherlock: 16yo teen gets shot after trying to rob plainclothes detective in Brooklyn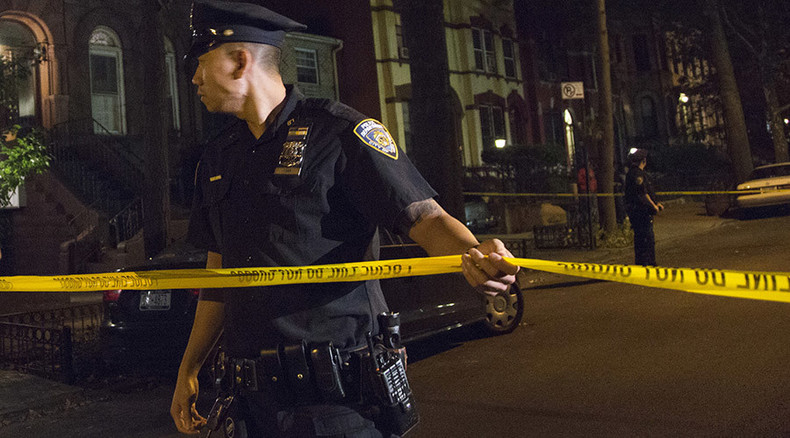 An armed NYC teen certainly lacked deductive skills when he reportedly attempted to rob a plainclothes NYPD detective investigating a robbery in Brooklyn on Sunday. The unlucky robber was shot by police, while one of his pals was also detained.
Police told local media that three undercover detectives were working in the Bedford-Stuyvesant area investigating a robbery when they themselves were threatened with one.
According to reports, at least one of the detectives was approaching the three teens at Monroe Street and Franklin Avenue, when one of them, a 16-year-old, pulled out a gun and attempted to rob the NYPD officer at gunpoint.
Instead, the detective identified himself and fired his weapon first, hitting the robber in the stomach.
The teen was taken to Kings County Hospital in serious but stable condition, while the detective was reportedly treated "for ringing in his ears" at Methodist Hospital, according to local NY1 News.
The detectives also detained one of the robber's companions and have launched a manhunt for the other. The firearm was recovered at the scene and charges against the attackers are pending.
READ MORE: NYPD undercover cop fires at suspect armed with fake gun, fatally shoots bystander