'Zombie' blimp, aid to Ukraine, and Syrian 'moderates' unaffected by NDAA cuts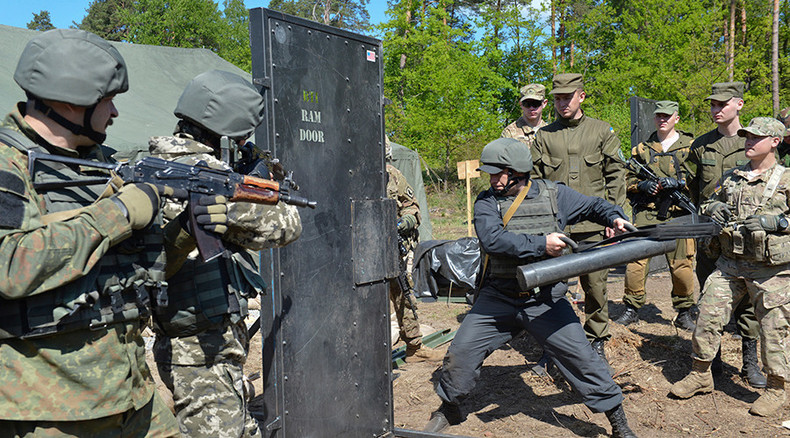 Congress is preparing to vote on a new military funding bill that includes $5 billion in cuts requested by the White House. The new NDAA slashes readiness programs, but leaves aid to the Ukrainian government and the "zombie" spy blimp untouched.
President Barack Obama vetoed the National Defense Authorization Act (NDAA) on October 22, saying it skirted spending restrictions by padding the war fund. The White House also objected to language blocking closure of the detention camp at Guantanamo Bay.
Since then, the White House and the Republican leadership in Congress reached a deal on the budget through 2017 that required the NDAA to be trimmed by $5 billion. The revised bill, approved on Wednesday by the House and Senate Armed Services Committees, is expected to go up for a vote on Thursday or Friday. It will need a two-thirds majority to pass.
Cheaper oil and gas made it possible to strike $1 billion from the military's fuel allotment. The rest of the savings had to be made by cutting back other programs. Over $612 million was slashed from readiness budgets for the training and maintenance of the Army ($250 million), Air National Guard ($192.6 million), and Army National Guard and Reserve ($170 million). Another $230 million was saved by delaying a decision on a new long-range strike bomber (LRSB), which was awarded to Northrop Grumman last week.
The original NDAA, or House Resolution 1735, allocated $600 million to training and equipping "appropriately vetted" Syrian rebels to fight Islamic State (IS, formerly ISIS/ISIL) forces. Another $300 million was assigned to weapons and equipment for the "military and other security forces of the Government of Ukraine."
Aid to the "moderate" Syrian rebels was cut by $125 million. However, the Pentagon had already announced it was "adjusting" the program after the fewer than 200 fighters it produced either deserted or defected to Al-Qaeda with their weapons and equipment. From now on, it will only send weapons and ammunition to existing rebel groups, saving on the cost of instructors and training camps.
The $300 million allotted for propping up the government in Kiev remains untouched.
Read more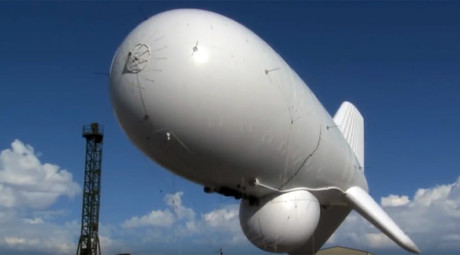 So are funds for the JLENS, a controversial program that has cost US taxpayers $2.7 billion so far. Short for Joint Land Attack Cruise Missile Defense Elevated Netted Sensor System, the program envisions giant blimps scanning the skies for low-level threats. Last week, one of the blimps broke from its mooring and drifted 160 miles over Maryland and Pennsylvania, leaving a trail of devastation in its wake.
Powerful lobbyists representing Raytheon, a defense company that runs the program, reportedly managed to block all efforts to cancel JLENS, leading its critics to dub it a "zombie." According to the Los Angeles Times, the $50-million-a-year experimental deployment of JLENS was championed by General James "Hoss" Cartwright, who joined Raytheon's board within five months of retiring from the Marine Corps in 2011.
"Now is the perfect time to get rid of a 'zombie program' that provides no strategic value, instead of having to consider cuts to other programs that may be more justified," Representative Jackie Speier, a California Democrat, told Politico. Republican lawmakers opposed killing the JLENS, however.
The military announced Tuesday it would be suspending the program until an investigation into the runaway aerostat is completed.
LISTEN MORE: