Officers who killed knife-wielding St. Louis man will not face charges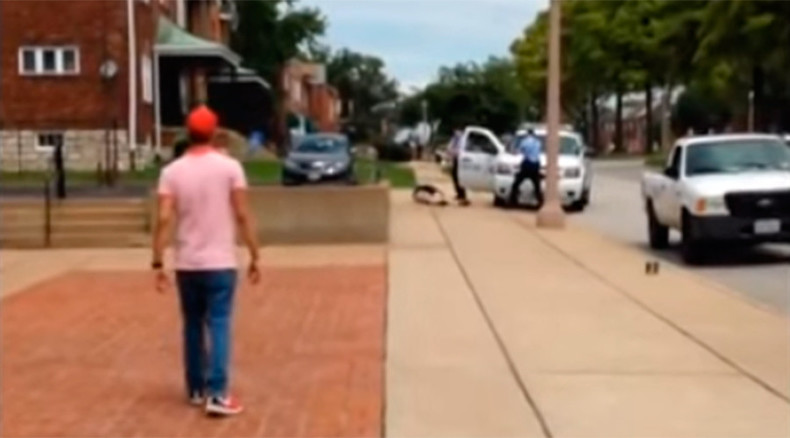 No criminal charges will be filed against the two police officers who shot and killed Kajieme Powell outside a St. Louis convenience store in August 2014, only 10 days after the death of Michael Brown in Ferguson.
The officers are not named in the report by St. Louis Circuit Attorney Jennifer Joyce, who refers to them only as Officer 1 and Officer 2. St. Louis Police Chief Sam Dotson said that they were both four-year veterans of the department, according to KTVI-TV.
READ MORE: Suspect dead after officer-involved shooting in St. Louis near Ferguson

Powell was killed shortly after the initial unrest in nearby Ferguson, after unarmed black teenager Michael Brown was shot and killed by police. On August 19, 2014, two witnesses called 911 and said Powell stole snacks and two energy drinks from a St. Louis convenience store. The witnesses also said Powell had threatened the store clerk and was armed with a knife.
When the two officers arrived at the scene, they drew their handguns and ordered Powell to drop his knife. Powell ignored the officers' commands and approached them while carrying the knife "in an aggressive manner" in an overhand grip, demanding that the officers shoot him, Chief Dotson told the media at the time. When Powell came within three or four feet of the officers, they opened fire, each shooting him six times, Dotson said.
Read more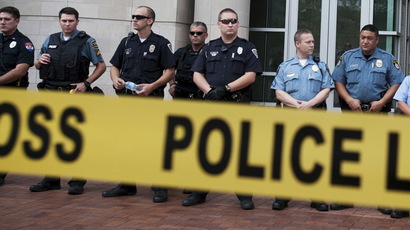 The Circuit Attorney's Office reviewed witness statements, cell phone video, ballistics and DNA evidence. Prosecutors also commissioned a special 3D analysis of the scene. They eventually determined that "a criminal violation against either officer could not be proven beyond a reasonable doubt. Therefore, charges will not be filed in this case."
Both officers testified to police investigators that they feared serious injury, but declined to speak to prosecutors.
"Under the circumstances, it was reasonable for the officers to believe that Powell was advancing on Officer 1 (who was closest to Powell) to inflict serious physical injury or to commit the forcible felony of assault against one or both of the officers," the prosecutor's report states.
In a statement on Tuesday, Dotson praised the circuit attorney's findings.
"I am confident their conclusion is the result of a comprehensive and thorough review of the incident and all of the facts and evidence presented," he said.