Justice Dept, FCC to investigate radio broadcasts tied to Chinese government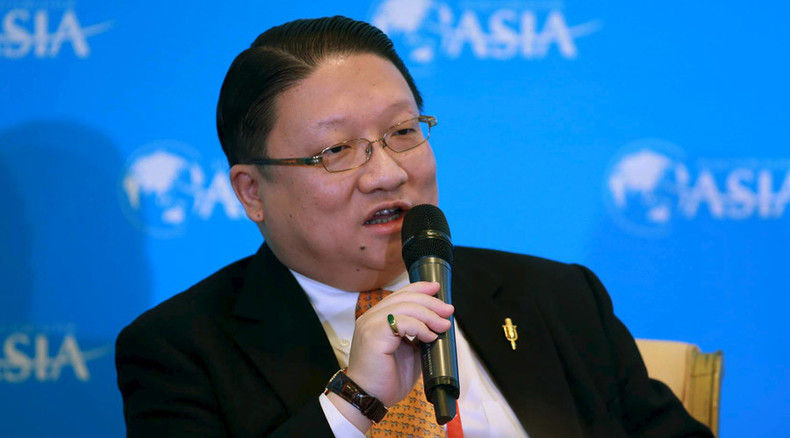 A company whose US radio broadcasts are backed by a subsidiary of the Chinese government is being investigated by the Justice Department and the Federal Communications Commission for possible violations of foreign ownership laws.
The investigations were prompted by a Reuters report published on Monday that revealed the existence of a possible covert radio network broadcasting what the outlet claimed is "China-friendly news and programming" in more than a dozen American cities, including Philadelphia, Boston, Houston, San Francisco and Washington, DC.

Reuters discovered a global radio web spanning four continents, with at least 33 radio stations in 14 countries that hide their majority shareholder – Chinese state-run China Radio International. They found that many of the stations broadcast content created or supplied by CRI. The radio web is run by Chinese expatriate businessmen, who are CRI's local partners. They run companies in the host countries and lease airtime or own stakes in the stations.
Reuters claimed that Beijing had a "direct financial interest in the Washington station's broadcasts" at WCRW in the US through a Beijing-based subsidiary of an American company, G&E Studio, which leased almost all of the station's airtime. The same company also had a lease with WNWR in Philadelphia.

The owner of G&E Studio, James Su, told Reuters that his network abided by US law because he leases all the airtime rather than owing the stations outright. The FCC doesn't restrict content on US radio stations, except for rules covering indecency, political advertising, and children's programming, according to the Guardian.

However, under US law, the FCC prohibits foreign governments or their representatives from holding a radio license for a US broadcast station, though foreign individuals, governments, and corporations are permitted to hold up to 20 percent ownership directly in a station, and up to 25 percent in the US parent corporation of a station, the Guardian reported.
"Based on reports, the FCC will initiate an inquiry into the facts surrounding the foreign ownership issues raised in the stories, including whether the Commission's statutory foreign ownership rules have been violated," FCC spokesman Neil Grace said to the outlet.

The Justice Department is also investigating, as it regulates agents of foreign governments or foreign groups engaging in political activity seeking to influence US policy or public opinion. Such entities are required to register with the department under the Foreign Agents Registration Act or FARA.

Reuters found James Su or G&E Studio are not registered as foreign agents. Su said they are not acting as agents of a foreign government and his lawyers have told him his actions are legal.

"Our US audience and our US public has the choice," Su told Reuters. "They can choose to listen or not listen. I think this is an American value."