NC university shooting: 1 killed, 1 injured, gunman at large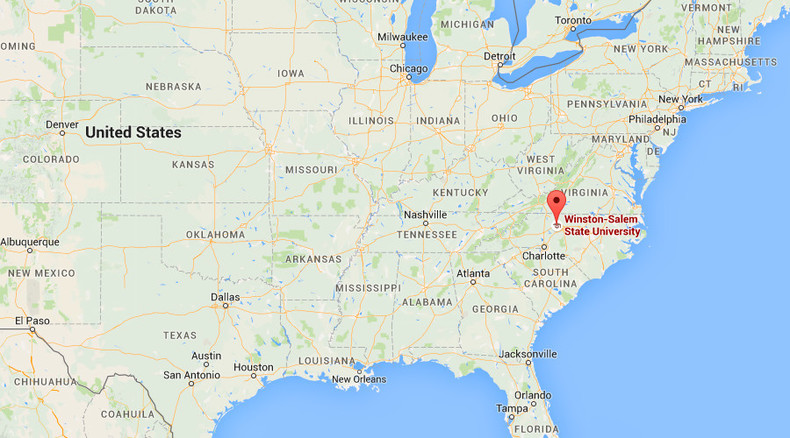 One person has been killed and another was injured in a shooting at Winston-Salem State University in North Carolina. The suspected perpetrator remains at large.
The incident was reported at about 1:20am local time, the school said in a Facebook post.
"We can confirm that there has been one fatality and one injured individual," the post said. "Both are believed to be students."
A lockdown was put on the campus 10 minutes later and remained in place for over three hours.
The gunman was described as a male, with the school calling on witnesses with any information to come forward.
Sunday's incident is the latest in a series of recent shootings on US campuses. On October 9, a gunman opened fire at Northern Arizona University, killing one and wounding three.
READ MORE: Americans blame mass shootings on mental health, not gun control – poll