1 dead, 3 wounded in Northern Arizona University shooting, suspect in custody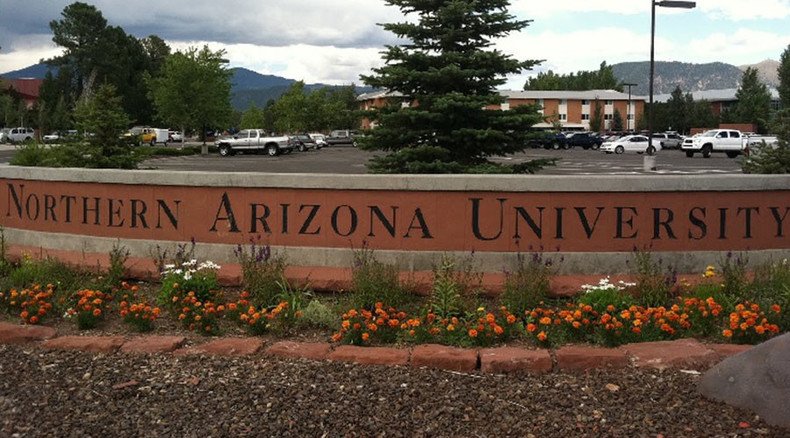 A freshman is dead and three other young men were injured in a shooting at Northern Arizona University (NAU) in Flagstaff. Police say a "confrontation" between two groups of students culminated in multiple gunshots.
The shooter, identified as 18-year-old freshman Steven Jones, is in custody. Students are forbidden from carrying firearms on the NAU campus, according to University police chief Gregory Fowler.
The incident occurred at 1:20 a.m. local time Friday in the parking lot outside the Mountain View Hall dormitory, which houses the university's fraternities and sororities.
The three injured men are being treated at Flagstaff Medical Center. They were identified by NAU as Nicholas Prato, Kyle Zientek and Nicholas Piring. The university also identified the student who died as Colin Brough.
According to his LinkedIn page, Brough was an "associate member of The Delta Chi Fraternity, and a member of The Alpha Lambda Delta Honor Society." He was studying business marketing, but was considering a switch to finance.
He was described as "kind" and "generous" by friends.
Delta Chi fraternity confirmed that some of their members were involved in the incident.
"We do not have any information on the victims nor do we know if the deceased individual is a member of the Fraternity," Delta Chi said in a statement. "At this time, we can confirm that this incident had no ties to the chapter."
At a press conference Friday morning, NAU president Dr. Rita Cheng said that everyone was "shocked and deeply saddened" by the shooting, which she described as an "isolated unprecedented incident." As the NAU campus has been declared secure, classes will go on as scheduled, Cheng added.
Northern Arizona University is a four-year public university with some 20,000 students at the Flagstaff campus.
READ MORE: 'Drops of blood:' Students describe horrific mass shooting at UCC in Oregon

The NAU incident comes as President Barack Obama is expected in Roseburg, Oregon, where last week a shooter killed 9 students at Umpqua Community College before committing suicide.
You can share this story on social media: