Americans blame mass shootings on mental health, not gun control – poll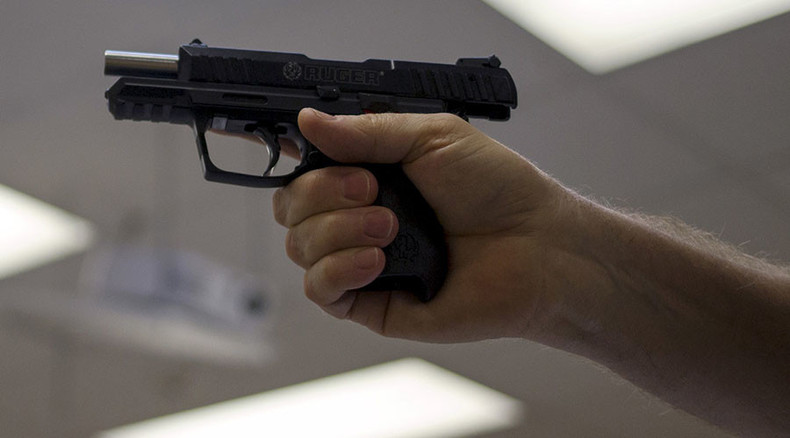 The majority of Americans blame mass shootings on mental health issues rather than gun control laws, a new poll showed. While the majority thinks gun violence is a serious problem, nearly 50 percent would prioritize protecting the right to own a firearm.
As the gun control debate intensified with renewed energy in the aftermath of the Roseburg, Oregon massacre, a new survey by Washington Post/ ABC News has revealed that 63 percent of Americans think that mass shootings depend directly on "mental health problems," while only 23 percent believe gun control laws are at the core of the problem.
According to the Washington Post, there are sharp partisan divisions on the question. Eighty-two percent of Republicans see a problem in failing to identify and treat people who show mental health issues, compared to 65 percent of independents and 46 percent of Democrats.
Overall, Americans agree that gun violence is a severe problem for the countrym with 82 percent combined considering it "very" or "somewhat" serious. Only 17 percent thought of gun violence as "not so" or "less" serious an issue, while 1 percent had no opinion whatsoever.
When asked about what should be a "higher priority" now in order to improve the situation, 47 percent said it was more important to protect the right to own a weapon rather than enact new laws to try to reduce gun violence. The latter option was supported by 46 percent. This question marks a shift towards more support for gun owners' rights since 2013. Two years ago, an April poll showed that 52 percent majority prioritized new laws over gun rights (40 percent).
In two years, the share of Republicans favoring gun rights instead of new legislation jumped from 58 percent to 71 percent, the Washington Post reported. The number of rural Americans who prioritized gun rights over new laws also spiked from 46 percent to 61 percent.
The Post-ABC poll was conducted between October 15 and 18, when 1,001 adults were interviewed on both land-lines and cell phones.
In 2015, the US saw 312 mass shootings and 300 people killed as of October 25, according to Mass Shooting Tracker.
As of October 10, there have been more than 50 school shootings, in which 30 people were killed and 53 others injured.