Stunning pictures of rare killer whales taken off Seattle coast (PHOTOS, VIDEO)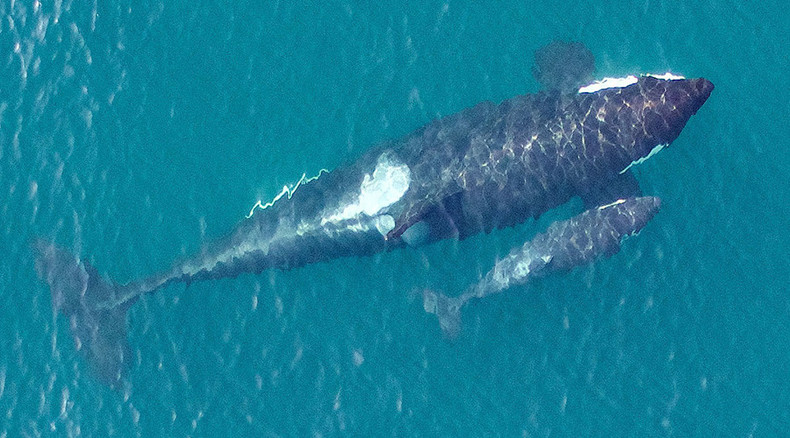 Killer whales are one of the most graceful sights in the world's oceans. A research group used a drone to film a pod of the extremely rare Southern Resident killer whales off the coast of Seattle. There are only 81 left in the wild.
Eighty-one may not seem like a lot, but it is an improvement, as the population of Southern Resident killer whales around the San Juan Islands has actually grown by five over the last year.
The video was filmed by the National Oceanic and Atmospheric Administration (NOAA) and helps them to learn more about the endangered species.
John Durban, a marine mammal biologist with the NOAA Fisheries, said one of the main things the researchers are trying to learn is if the killer whales are getting enough to eat. Their main diet is salmon, but there has also been a reduction in the number of fish in the wild.
"What we are trying to do is get a camera above the whales and measure their length to monitor their growth and to monitor their width to see how fat they are. We do that by taking pictures and taking measurements from the pictures," Durban said.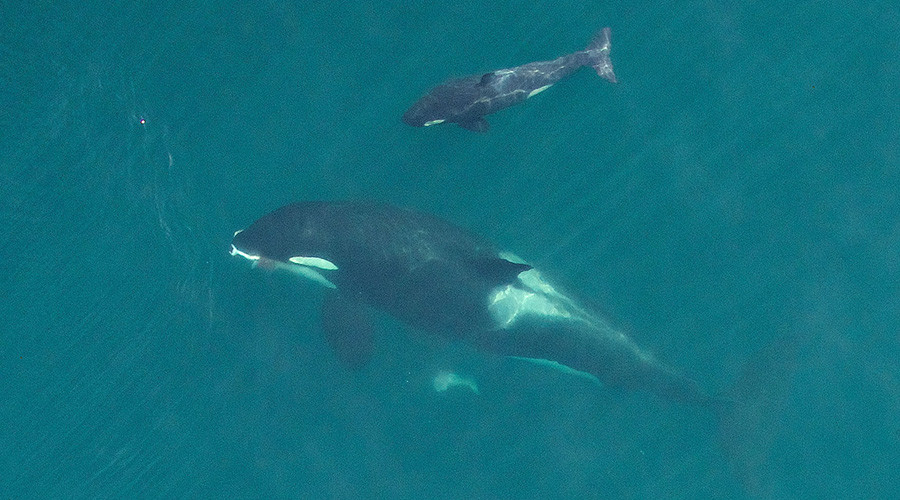 The researchers made sure they always kept a distance of around 30 meters from the pod to avoid disturbing the creatures.
They also managed to get some pictures of a young calf, who the researchers believe was only a few days old. The group also found evidence of the family bond that exists within the pod, as relatives assisted the mother by catching fish to feed the baby calf.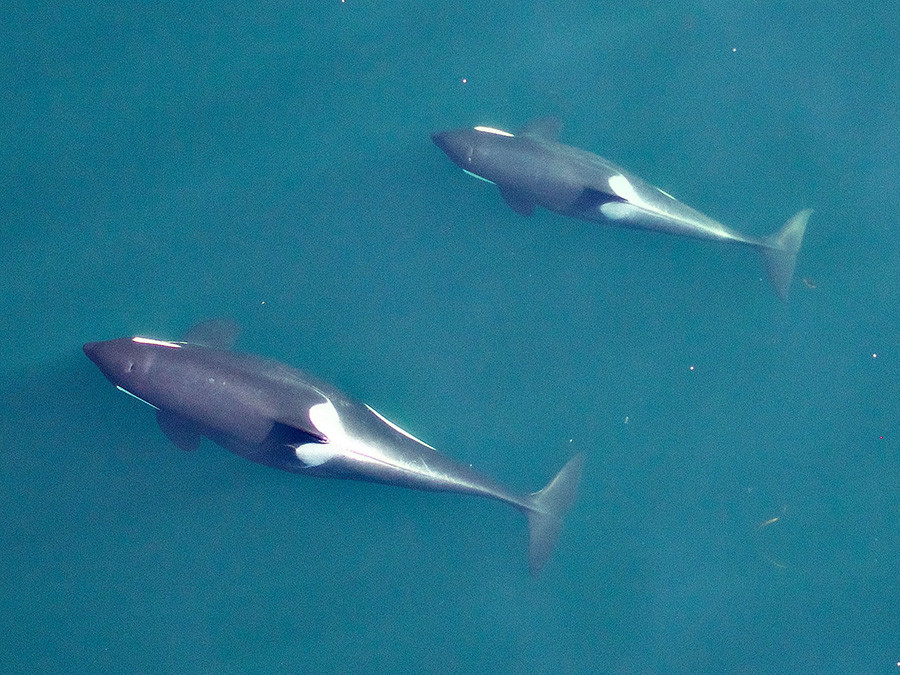 The team is able to identify the different killer whales by the white saddle patch markings on their backs.
The researchers also managed to capture a stunning photograph of a whole pod swimming together. The image, taken in 2014, allows them to gauge the development patterns of the whales over time, such as the small white calf in the middle, who is only a few months old, to the larger calf on the far right.