#RiseUpOctober protests against police killing civilians begin in New York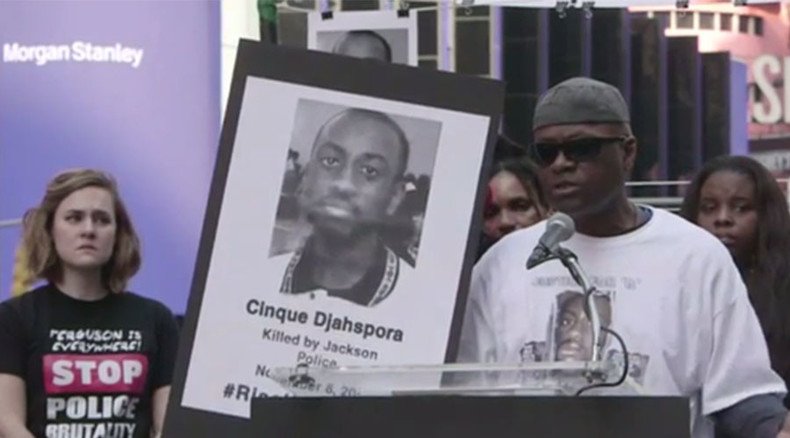 Hundreds gathered in New York City's Times Square on Thursday, launching a three-day protest against officer-involved killings, brutality and mass imprisonment dubbed "Rise Up October."
The three-day protest began Thursday morning with a "Say Their Names" rally. Hundreds gathered in midtown Manhattan to hear relatives speak about their loved ones who were killed by police officers over the past several years.
With the help of the Stop Mass Incarceration Network, the rally was organized by Carl Dix of the Revolutionary Communist Party and author and activist Dr. Cornel West.
The organizers said their goal was to organize "mass determined resistance" to a "matrix of oppression."
Among the celebrities who endorsed the rally was director Quentin Tarantino, who at one point shared the stage with actress Gina Belafonte.
Faith leaders from a number of religious communities supported the gathering.
Also in attendance at the rally were members of the Raging Grannies, the New York chapter of a global movement promoting peace, justice and social and economic equality.
Heavy police presence shadowed the event.
Thursday's march ended with a rally in Brooklyn.
Friday morning will see the "Shut Down Rikers" protest, aimed against the city's notorious prison, which is plagued by accusations of violence, brutality and sexual abuse.
The main event is scheduled for Saturday, October 24, with an 11 a.m. rally in lower Manhattan's Washington Square Park, followed by a march to Bryant Park in midtown.
You can share this story on social media: