'No back door': Apple CEO says encryption is 'a must' in today's world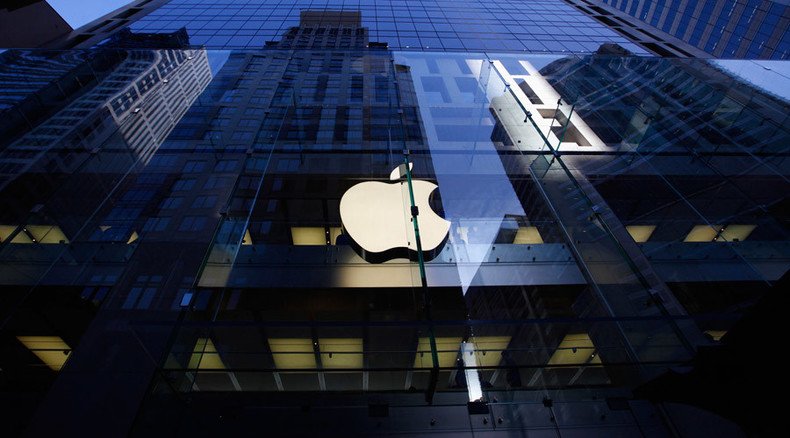 Apple has reaffirmed its promise not to bake encryption "back doors" into its products. The decision marks a victory for privacy advocates and a rejection of the government's goal of obtaining encryption keys.
CEO Tim Cook made the announcement before an audience at WSJLive on Monday, saying that data privacy is a huge concern for Apple, the world's largest and most valuable technology company.
"We think encryption is a must in today's world. No back door is a must," Cook told Wall Street Journal reporter Gerald Baker.
Cook has long been an opponent of customer tracking programs and has been prudent about balancing law enforcement concerns and customer privacy worries since Edward Snowden revealed the National Security Agency's digital surveillance programs targeting Americans two years ago. His comments also come as the US government has made overtures to Silicon Valley companies, hoping to have them create a back door policy that would sanction law enforcement's access to sensitive user data stored on their servers.
"Do we want our nation to be secure? Of course," said Cook. "No one should have to decide between privacy or security. We should be smart enough to do both. Both of these things are essentially part of the Constitution."
Two weeks ago, FBI Director James Comey announced at a Senate hearing that the Obama Administration would not seek legislation seeking back doors, and instead declared that authorities would "continue conversations with industry."
Cook acknowledged that a back door wouldn't be so bad if it only exposed "bad people," but he warned that "you can't have a back door that's only for the good guys."
"This is not the world. And so what I'm convinced of is that it's in everyone's best interest that everybody is blocked out," he added.
Fortune reported the US government routinely asks large companies like Apple for user data and cooperation in national security investigations. Many companies have already tightened their security to impede government snooping. Technology companies have been complaining about demands made by law enforcement to release their users' digital information to them. Google says requests have more than tripled over the last five years, while Twitter has reported a 52 percent jump in requests from last year.
"They're saying, 'They're good, so it's okay for them to know,'" Cook said, referring to the government's argument. "But that's not the state of today. If someone can get into data, it is subject to great abuse."
While tech companies continue to figure out how to juggle government demands and prevent users from defecting from their services, the state of California took aggressive steps to bolster constitutional protections. California Governor Jerry Brown recently signed a landmark law concerning digital privacy protections this month, requiring police to obtain a warrant before gaining access to nearly any type of digital data produced or contained within a device or service.
"Tell me how a letter in your mailbox should have more protection than an e-mail in the cloud. It doesn't make sense," one of the bill's sponsors, state Senator Mark Leno (D-San Francisco), told the Sacramento Bee.
You can share this story on social media: