Police cleared of wrongdoing over inmate's death in custody, parents promise lawsuit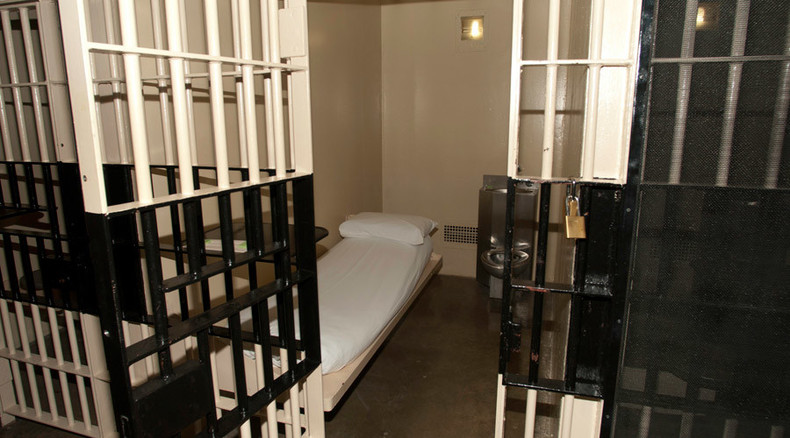 Tyler Tabor died of dehydration in a Denver prison despite telling medical staff that he was suffering from heroin withdrawal, but prison authorities were cleared of any wrongdoing. Tabor's parents say that they will be filing a lawsuit.
Last week, it was ruled that Tabor's May 17 death at Adams County Detention Facility resulted from "natural causes," and the county's district attorney, Dave Young, released a report finding no criminal negligence on part of the jail staff, Fox 31 reported.
A spokesman for the Adam's County Sheriff's Office added that an internal investigation found no procedural violations had been committed connected to the inmate's death by dehydration.
READ MORE: 'Harrowing neglect, torture': Father to RT on son who starved to death in custody
However, the district attorney's report contains some eyebrow-raising details. A nurse admitted that Tabor had asked for an IV treatment the night before he died, but "she told him they try not to use IV's unless it's absolutely necessary."
"He asked for an IV," Tyler's father Ray Tabor said, according to Fox 31 Denver. "He was falling on the floor. How do you just pass by that?"
When Tabor was admitted to the jail, he told nurses that he used heroin on a daily basis. Investigators say that he was subsequently placed in a medical unit to receive treatment and stayed there until the day of his death.
Opiate withdrawal can lead to dehydration resulting from vomiting that can last for days. Tabor told his parents that he was afraid of detoxing in jail, but they decided not to pay $300 to bail him out as an act of tough love, according to KUSA.
"If they had told me he was in this kind of shape, I would have done whatever to get him out," Ray Tabor said, according to the Denver Post. "I would have put my house up. I would have bailed him out however I could."
Tyler Tabor was originally jailed for not complying with probation stemming from a conviction for harassment, and for not appearing in court to answer for driving under restraint and speeding charges, 9 News reported.
Tabor's parents have hired an attorney and said that Adams County Detention Facility and the contractor it uses to provide medical services, Corizon Health, can expect a lawsuit, according to Fox 31.