Shooter at large after killing 1, wounding 4 at Florida's ZombiCon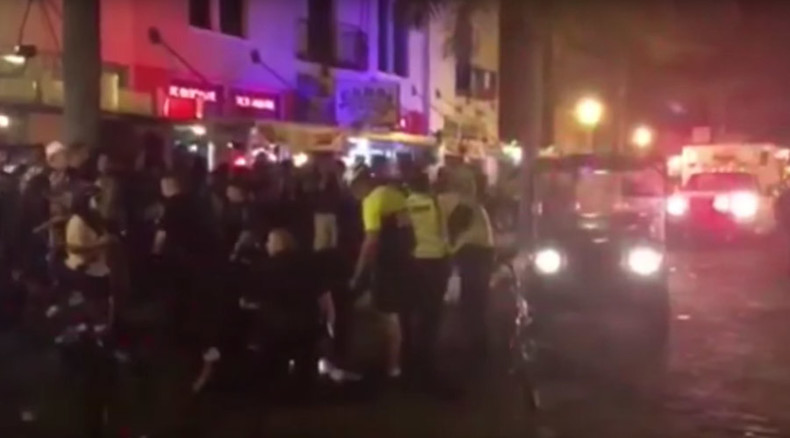 One person has been killed and at least four were wounded at this year's ZombiCon in Fort Myers, Florida. Police are searching for the suspect in the city's downtown area.
The shooting took place a little after 23:30 local time on Saturday, just as the event was finishing, according to NBC2.
Police say a total of five people were shot. The four who were wounded are being treated at Lee Memorial Hospital for non-life threatening injuries.
There is a heavy police presence at the scene of the shooting, while those who attended the event have been told to clear the area. Video footage has emerged of dozens of people running and screaming, while there are also reports of some visitors clashing with the authorities.
As the first sounds of gunfire reached festivalgoers, someone said they heard "firecrackers," Naples News reports. Emergency medical personnel arrived at the scene almost immediately to attend to a man lying motionless on the ground.
Police would not confirm if a shooting had taken place at first, but the area was quickly sealed off.
The organizers of the festival posted a message on its Facebook page, saying they are "deeply saddened by the news of what happened."
The organizers of Zombicon, Pushing DaiZies, Inc. are deeply saddened by the news of what happened within the footprint...

Posted by ZombiCon on Saturday, 17 October 2015
The annual ZombiCon event started in 2007. 'The dead' from across the United States flock to the city every year for the convention – possibly the largest in the world, which features arts, music and a massive zombie march in the downtown area, as people celebrate the undead and everything related to the genre.