Hawaii declares state of emergency over homeless problem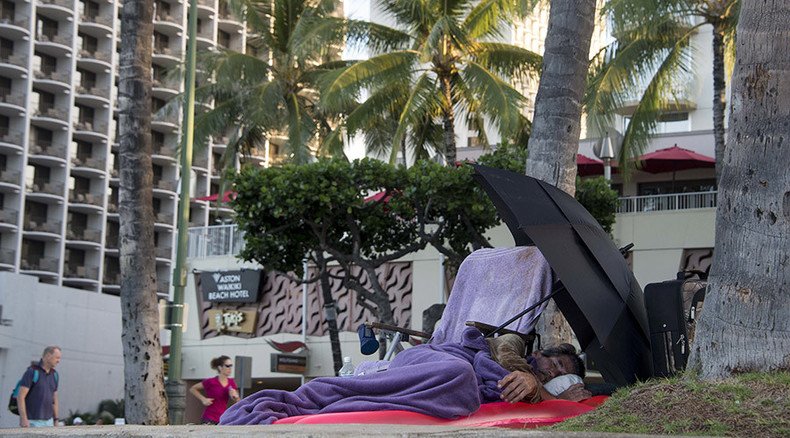 Suffering from the worst homeless rate in the US, Hawaii has declared a state of emergency to encourage the quick construction of new homes for those without accommodation.
"We are making sure that we have options for those who are homeless to move into an emergency shelter, and the biggest deficit in the system is shelter space for families," said Democrat Governor David Ige at a press conference. "So the emergency proclamation would allow us to stand up shelters for families in an expeditious manner."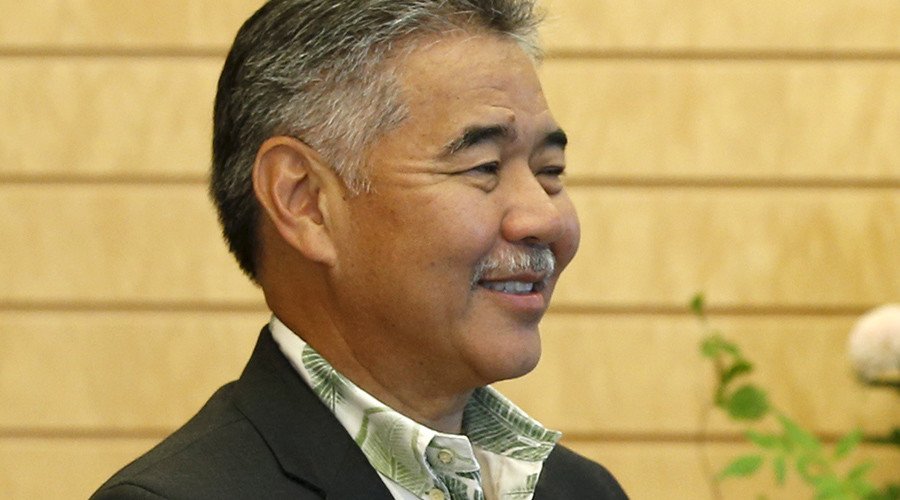 For a population of 1.4 million Hawaii has 7,260 officially registered people who are homeless – the highest rate in the country. The number has risen by 23 percent over the past year alone, as part of a long-term trend.
A sum of $1.3 million has been designated for the construction of a new shelter, a site for which has not yet been chosen, and which will only be able to house 15 families at any given time. Recently constructed accommodation on the islands has often consisted of adapted shipping containers, with shared bathroom facilities.
READ MORE: Newborn baby died after family evicted from social housing
A longer-term solution would be giving the homeless permanent accommodation in the private sector. A program called Housing First will give landlords incentives to offer housing to displaced persons even if they are suffering from addictions or mental disorders, and give them financial protection in case of potential damages.
Housing First follows in the footsteps of other such initiatives in Seattle and Salt Lake City, which showed that providing housing subsequently made it easier for homeless people to tackle their other problems.
Ige's announcement comes just days after the state cleared up an unsightly makeshift encampment in Honolulu, known as Kakaako, which had existed for several years and had been home to almost 300 people.
The camp had been criticized for repelling tourists – one of the island's main income streams – as well as posing a crime and health risk to the disgruntled neighbors.
READ MORE: Rough sleeping ban will 'criminalize most vulnerable' in Newport
However, the local UN agency criticized the state for the forcible removal, and while Ige boasted that more than half of the families have been placed in superior accommodation, the others have been forced to fend for themselves.
Many of Hawaii's homeless are not indigenous, but travelers from the mainland, drawn by the region's favorable climate, generous handouts and healthcare provisions, and high living standards.
You can share this story on social media: