Bad Apple: Loss in court over patent could cost Apple $400mn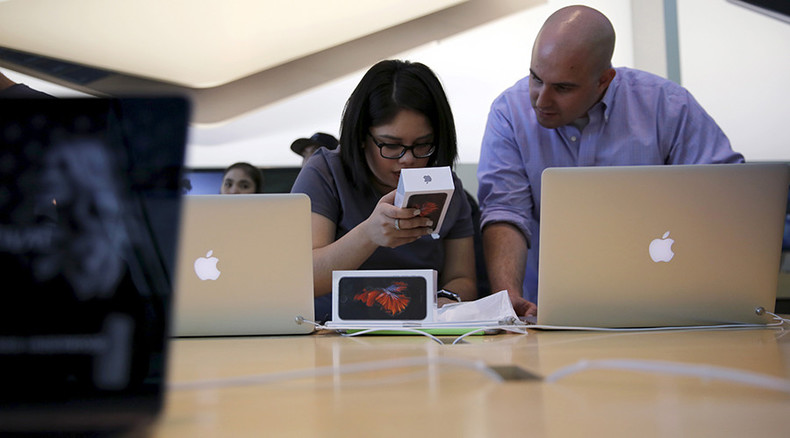 A jury is assessing the damage done by Apple after a verdict found the company violated patent law by using technology owned by the Wisconsin Alumni Research Foundation in its iPads and iPhones. Damages could amount to as much as $400 million.
Patent 5,781,752 is summarized as a "table based data speculation circuit for parallel processing computer." That innovation, patented in 1998 by the University of Wisconsin's WARF, was willfully stolen, the prosecution claims. The jury found the computer chip improvement technology was used in the iPhone, iPad and Apple TV and that WARF's patent was valid, the Washington Post reported.
Previous reports from other outlets have cited $862.4 million as the maximum amount Apple may owe in damages, but that figure from US District Judge William Conley has been revised down to $400 million. WARF, the research arm of the University of Wisconsin, dropped a claim regarding iPhone and iPad sales that occurred before the lawsuit was filed in 2014.
"WARF did prevail on liability but evidence regarding damages has yet to be presented," an unnamed WARF spokeswoman told Reuters on Wednesday.
Once the jury completes the damage assessment, a third phase in the trial will determine if Apple's actions were willful. If so, the damages could be tripled.
WARF has launched a second lawsuit against Apple over the same patent. The new lawsuit targets the use of the patent in Apple's latest processors, the A9 SoC and A9X, which were used in the iPhone 6S, 6S Plus, and iPad Pro.
WARF is experienced in intellectual property lawsuits. It sued over the same patent, called '752 in shorthand, in 2003 against Sony. Then in 2004, WARF took on IBM and Samsung. In 2008, WARF settled with Intel over a similar lawsuit before the trial began.