'Affordable College Textbook Act' proposed to reduce costs with open-license academic materials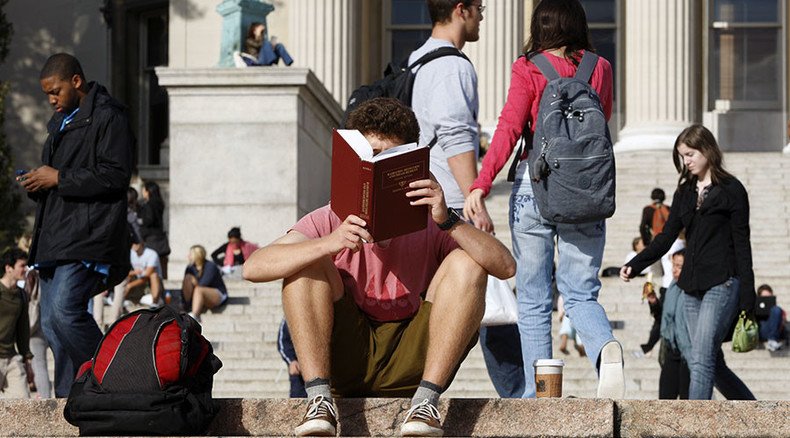 New legislation in Congress seeks to reduce high costs of college and university textbooks with grant programs that will encourage proliferation of open educational resources. The average college student has a $1,200 budget for books and supplies.
The legislation would expand efforts to provide affordable textbooks and open education resources (OERs) at colleges across the US, in effect countering the stranglehold textbook publishers have on both print and e-book formats.

The bill would establish grants that would support pilot programs at institutions of higher learning. Those programs would foster the expansion of open resources that would be licensed so that books and OERs were free and easily accessible online. Print products of the same material would be available at a lowered cost.

The Affordable College Textbook Act was introduced to Congress late last week by Senators Dick Durbin (D-Illinois), Al Franken (D-Minnesota) and Angus King (I-Maine), along with Congressmen Rubén Hinojosa (D-Texas) and Jared Polis (D-Colorado). Durbin offered the bill in 2013, but it did not advance.
An alliance of academic and research libraries known as SPARC ‒ Scholarly Publishing and Academic Resources Coalition ‒ is backing the bill.

"Higher education is calling for solutions to the textbook costs crisis, and this bill provides an answer," said Nicole Allen, director of Open Education at SPARC, according to Education News.

"For too many students, textbook costs have become unaffordable, even with today's cost saving measures like renting and used books. It is time to focus on solutions that deliver meaningful, long-term savings for students, and open educational resources are the most effective path forward."

A typical two- or four-year American student at a public college has a budget of more than $1,200 for textbooks and other supplies, according to a 2013 report by the College Board, a non-profit that promotes access to college education. Textbook prices, meanwhile, went up 82 percent from 2002 to 2012, according to the US Government Accountability Office.
Major publishers have restricted digital access to their products, which becomes a significant obstacle to academic success, proponents of the bill say. Open textbooks and OERs would allow students to access the materials anytime, either online or by downloading them to a digital device.

A 2010 study that analyzed open textbook use among nearly 1,000 students in nine core courses at the Virginia State University School of Business found that those who used open-license books earned higher grades.
SPARC said that open textbooks will allow professors to better tailor their courses, offering a flexibility that is beneficial to both educators and students. The group added that the bill would also boost return on investment, as shown by a program in Washington state that saved students three times the project's cost in the first two years.

"With open educational resources, we have a solution to the textbook cost crisis at our fingertips," said SPARC's Allen. "This bill would take a tremendous step toward expanding the benefits to students and faculty alike. And in the mean time, there are many ways that institutions and states can begin leveraging the power of open educational resources today."
In 2014, the University of Maryland University College, the largest non-profit public online university in the US, became the first school to offer free online educational resources to replace textbooks.

You can share this story on social media: