Texas, Florida, Illinois to receive most inmates from massive federal prison release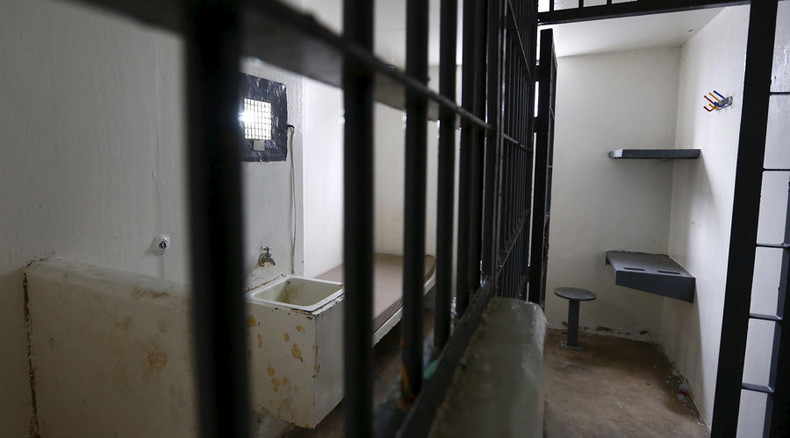 As new sentencing reform will see thousands of federal prisoners convicted of drug-related crimes released early – and Texas is going to bear the brunt more than any other state in the Union, followed by Florida and Illinois in second and third.
The Bureau of Prisons says that about 6,000 prisoners are already set for release, with another 8,000 or so to be freed by November 1, 2016.
Texas will have to accept the greatest share by far with 578, followed by Florida and Illinois, coming in a distant second and third, with 295 and 253 prisoners, respectively, according to the Washington Post. At the other end of the spectrum, Delaware and Vermont are only getting four and six convicts back, respectively.
This shows the large disparity in the number of inmates released to each state. Adjusted for population, Texas is getting back about five times as many prisoners as Delaware.
About two-thirds of the prisoners will be sent to halfway houses and home confinement before being allowed on supervised release. About one-third are not American citizens and will eventually be deported. The inmates will come from 120 different federal prisons nationwide and be freed between October 30 and November 2.
The mass release is set to occur due to policy modifications made by the US Sentencing Commission, an agency that independently sets sentencing guidelines for federal crimes that reduced the punishment for future drug offenders last year, and then made the change apply retroactively. The commission estimated that such a move could result in as many as 46,000 of the nation's roughly 100,000 federal drug prisoners qualifying for early release.
Many of the prisoners are small-time drug dealers targeted by an approach to drug enforcement that is now condemned by many as overly harsh and expensive. However, an Associated Press analysis of nearly 100 court cases also identified convicts set for releases that had carried semi-automatic weapons, had past convictions for robbery and other crimes, moved cocaine shipments across state lines, and participated in international heroin smuggling.
Justice Department officials said the inmates are drug offenders who have served an average of 8.5 years of their 10.5-year sentences, although some of the inmates have served decades and others had life sentences, according to the Washington Post. To be granted early release, inmates had to petition a judge, who had to factor public safety into their decision.
Many are applauding the move, such as defense attorney Gerry Goldstein.
"It's about time. Quite frankly, we have too long in this country warehoused a significant part of our population," said Goldstein, according to TWC News.
However, critics, including some federal prosecutors, judges, and police officials, are concerned that allowing so many inmates to be released at the same time could lead to an increase in crime.
The federal prison population has grown steadily since beginning of the war on drugs. Federal prisons cost taxpayers about $27 billion a year, but while the US population has increased by about 33 percent since 1980, the prison population has gone up by 800 percent in the same period.