6,000 inmates to be released under new federal sentencing guidelines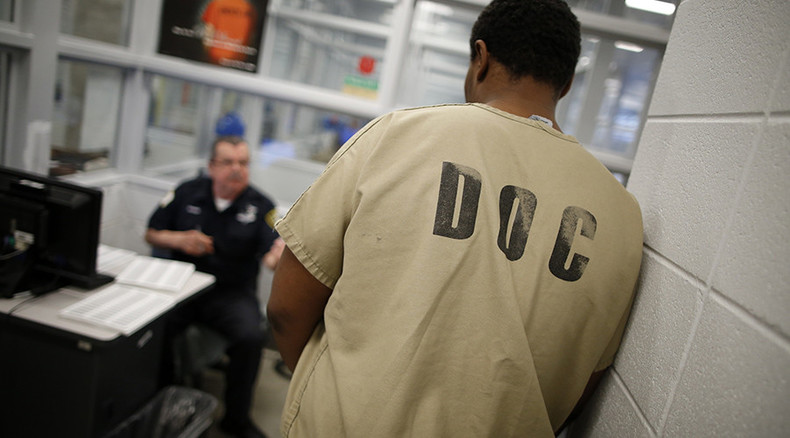 The US Department of Justice is preparing to release roughly 6,000 inmates from federal prisons later this month under new sentencing guidelines.
The inmates' crimes were predominantly nonviolent drug offenses, but under mandatory minimum sentencing laws enacted during the crack and cocaine epidemic of the 1980s and '90s they were sentenced to many years behind bars, according to federal law enforcement officials.
"The inmates from federal prison nationwide will be set free by the department's Bureau of Prisons between October 30 and November 2," according to officials who spoke on the condition of anonymity to the Washington Post. "Most of them will go to halfway houses, and home confinement before being put on supervised release."
The release will be the largest one-time discharge of inmates in American history. It comes as the result of new sentencing guidelines issued by the US Sentencing Commission in April. In July 2014, the Commission voted to retroactively apply an amendment lowering federal guidelines for sentencing persons convicted of drug trafficking offenses.
Previously under the federal Anti-Drug Abuse Act of 1986, possession of 28 grams of crack cocaine or powdered cocaine triggered a minimum sentence of five years in prison, and those possessing 280 grams of crack or cocaine received a minimum of 10 years. Under the new laws, sentences will be reduced by two years.
"It warms my heart to hear that 6,000 people will be coming home," said Anthony Papa, manager of media relations at the Drug Policy Alliance, who spent 12 years behind bars on a mandatory minimum drug sentence. "The drug war has devastated families and communities and it is time for the healing to begin."
The Drug Policy Alliance, according to its website, is the nation's leading organization promoting drug policies that are grounded in science, compassion, health and human rights.
Under the Commission's directive, inmates had to petition a judge who would decide whether to grant a reduced sentence. Justice officials told the Washington Post that this was occurring at a rate of roughly 70 sentence reductions per week.
The Commission estimated an additional 8,500 inmates will be eligible for release in the year after November 1, with the Post reporting the full number could include as many as 46,000 inmates of the approximately 100,000 inmates qualified for early release.
Critics, including some federal prosecutors, judges, and police officials, have raised concerns that allowing so many inmates to be released at the same time could cause crime to increase. However, Justice officials told The Post that nearly a third of those to be released are not American citizens and would be "quickly deported."
The United States incarcerates a quarter of the world's prison population, and both Republicans and Democrats agree that prison spending, which accounts for a third of the Justice Department's budget, needs to be reduced.
There were 6.89 million people under adult correctional supervision in 2013, according to Bureau of Justice Statistics, or 1 in 35 adults, including those in prison and on parole or probation. In 2013, females accounted for almost 25 percent of the probation population and made up 14 percent of the jail population. Since 2010, the female jail population has been the fastest growing correctional population, increasing by an average annual rate of 3.4 percent.