Kunduz hospital mistakenly struck - top US general in Afghanistan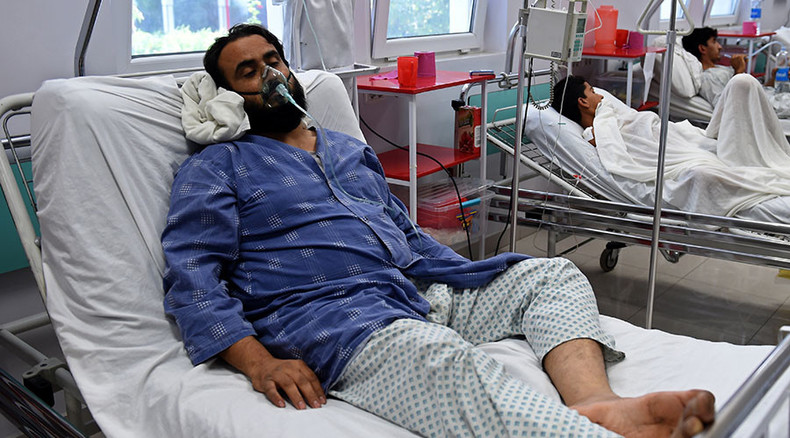 The United States airstrike on an Afghanistan hospital was a mistake, General John Campbell, commander of US and NATO forces in Afghanistan, has told a Senate committee. The US must adjust its timeline for total withdrawal from Afghanistan, Campbell said.
The hearing on Capitol Hill comes days after the US admitted responsibility for an airstrike on a hospital in Kunduz that killed at least 19 people, including nine Medecins Sans Frontieres (Doctors Without Borders) staff and three children.
Campbell said Tuesday in testimony before the Senate Armed Services Committee that the decision to carry out that bombing was made within the US chain of command.
READ MORE: 'Inexcusable, possibly even criminal': UN rights chief says Kunduz bombing may be war crime
"Even though the Afghans request(ed) that support, it still has to go through a rigorous US procedure" before a strike occurs, Campbell said.
"To be clear, the decision to provide aerial fires was a U.S. decision made within the U.S. chain of command," Campbell said. "A hospital was mistakenly struck. We would never intentionally target a protected medical facility."
Campbell said a US report on the Kunduz hospital airstrike could be released within 30 days.
Campbell added that he has ordered proper training for his forces to prevent another such incident like the hospital massacre.
Afghan forces "have admittedly faltered at times," Campbell said, but he is confident they can regain Kunduz from Taliban fighters.
READ MORE: Kunduz hospital bombed despite US knowing its exact location – Moscow
Gen. Campbell has given the Obama administration several options for gradually reducing the number of troops over a 15-month period. US officials recently told the AP that the options all call for retaining a higher-than-planned troop presence to sustain the Afghan army and prevent losing more ground.
LISTEN MORE:
Campbell's options, according to US officials, would be to postpone any major cuts in troop levels this year, "keeping as many as 8,000 troops there well into next year" and "maintaining several thousand as a counterterrorism force in 2017."
The seasoned general made an unfortunate slip of a tongue, saying that the US would do their best to"destabilize" Afgansitan, although he immediately corrected himself.
Campbell added on Tuesday that plans to recommence normal embassy operations in Afghanistan by 2017 should also be reconsidered, all as a Taliban resurgence in the northern city of Kunduz has caused new alarm in Washington.

You can share this story on social media: