Govt shutdown dodged temporarily: Obama signs spending bill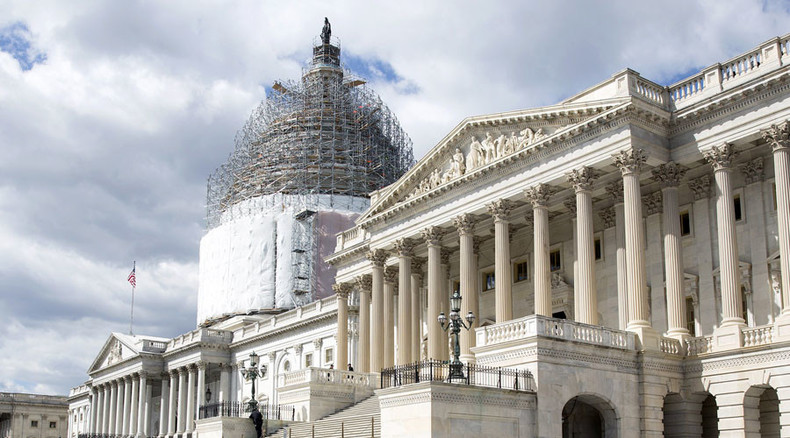 The US House of Representatives passed a spending bill that prevents a government shutdown by funding federal agencies through December 11. It has passed through both houses of Congress and has been signed by President Barack Obama.
Obama signed the bill Wednesday evening, according to the White House.
The measure also extends the expiring charter of the Federal Aviation Commission and funds emergency measures to fight wildfires, and was passed with a vote of 277-151.
Ninety-one Republicans voted for the bill, with 151 Republicans voting against it and, therefore, in favor of a shutdown. Every Democrat voted to pass the bill.
Before reaching the House, the bill passed through the Senate by a vote of 78-20 earlier on Wednesday. Senators Marco Rubio (R-Florida) and Lindsey Graham (R-South Carolina), who are running for president, were absent from the vote.
Many feared that a shutdown could happen because of opposition to taxpayer funding for Planned Parenthood within the Republican Party. Conservative opposition to funding Planned Parenthood with federal money was emboldened by a recent string of undercover videos that implicated the organization in the trafficking of fetal tissue.
The House did separately vote to block government funds from Planned Parenthood. Though that measure passed 241-185 along primarily partisan lines, the Senate is expected to ignore the measure, leaving government funds intact.
Planned Parenthood President Cecile Richards testified before the House Oversight Committee on Tuesday that 86 percent of the organization's non-government revenue comes from performing abortions.
The measure is only a stopgap measure to buy Congress more time to craft a longer-term spending bill. Still looming are negotiations involving the raising of the national debt ceiling.