Not exciting enough: John Kerry caught yawning during Obama's address to UN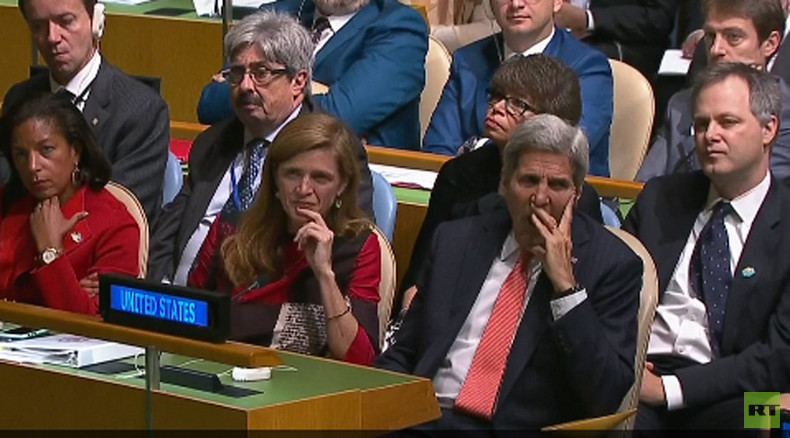 President Barack Obama's speech to the U.N. General Assembly seemed like a real bore for Secretary of State John Kerry. About four minutes into Obama's speech, cameras cut away from the president, just in time to catch him yawning.
It is not the first time Kerry was caught yawning.
LISTEN MORE: