'Snowden Treaty' drafted to end mass surveillance, protect whistleblowers worldwide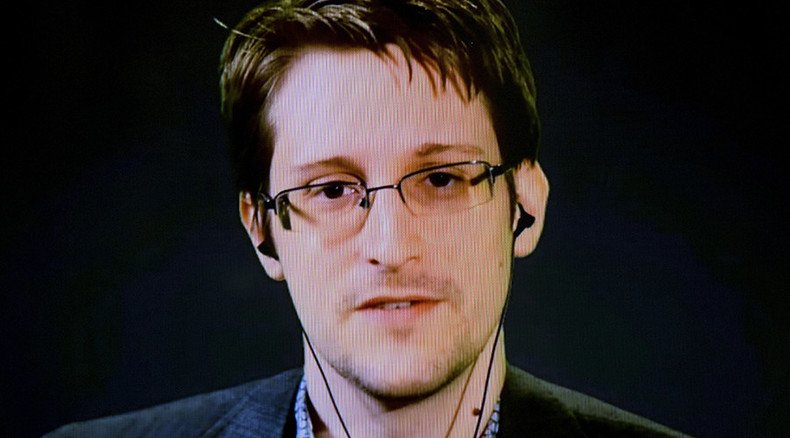 Two years after Edward Snowden leaked information about the US government's mass surveillance to reporter Glenn Greenwald, the two were joined by other journalists and leaders to draft an international pact for privacy rights called the Snowden Treaty.
Officially called The International Treaty on the Right to Privacy, Protection Against Improper Surveillance and Protection of Whistleblowers, the global agreement seeks to "curtail mass surveillance and protect the rights of whistleblowers," according to the website.
"Protecting the right to privacy is vital not just in itself but because it is an essential requirement for the exercise of freedom of opinion and expression, the most fundamental pillars of democracy."
Greenwald, who originally broke Snowden's story, and other journalists were joined at a Thursday forum in New York by the image of Edward Snowden being broadcasted remotely.
Over his video link from Moscow, Snowden called mass surveillance "a global problem," and said that the treaty was "the beginning of work that will continue for many years." The pact aims to institute international protections for whistleblowers and pressure governments to recognize privacy as a human right.
Snowden also warned against the creep of government surveillance into more mundane parts of life.
"The same tactics that the NSA and the CIA collaborated on in places like Yemen are migrating home to be used in the United States against common criminals and people who pose no threat to national security," he said.
The draft treaty, which is designed to gain nation-states as signatories, is the creation of Glenn Greenwald's partner David Miranda, with whom he resides in Brazil.
The gathering coincided with the annual United Nations General Assembly, which is also being held in New York City.
The Snowden Treaty is supported by figures such as academic Noam Chomsky, security researcher Jacob Appelbaum, and actor John Cusack.
Snowden currently faces charges in the US for revealing the extent of mass surveillance conducted by the NSA and other government agencies.
LISTEN MORE:
You can share this story on social media: