Shooting & car crash leave 1 dead, multiple children injured in Kansas City - reports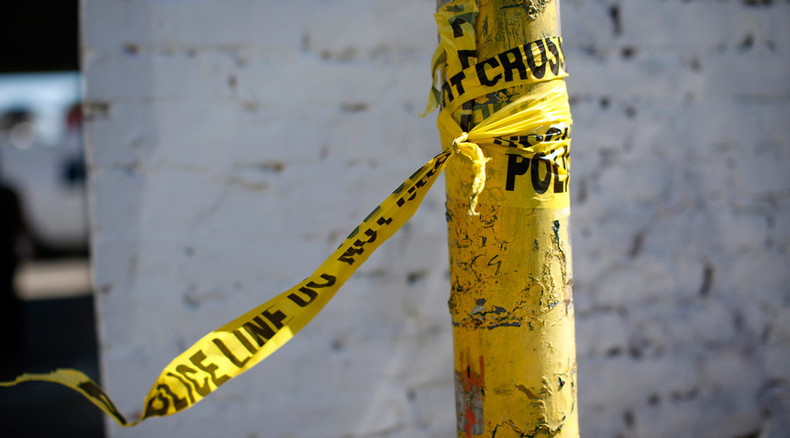 At least one person has been killed after a shooting and car crash involving eight people in Kansas City. Many of the injured include children. A suspect has been detained after an hour-long chase.
The shooting was reported on 9th and Hardesty Ave. Police responded to the 911 call at about 9:00pm local time, 41 Action News reported.
According to police, "more than one victims" at the scene had bullet wounds. Law enforcement estimated no less than eight people sustained injuries, including some children.
The Kansas City Fire Department said there were six children among the victims, 41 Action News reported.
Initial reports stated that eight people were shot during the incident, however it's unclear exactly how many were, or if any shooting victims included children.
.@kcpolice en route to homicide 9th & Hardesty-1shooting vic deceased 1 in critical condition. Several kids in vehicle hurt when car crashed

— chiefforte (@ChiefForte) September 16, 2015
They have reportedly been taken to Children's Mercy Hospital.
Police have been engaged in an hour-long chase for a suspect, who eventually was detained.
There has also been a report of a car crash at the scene, possibly involving a Kansas City Police Department cruiser.