1 killed, 2 wounded in Sacramento shooting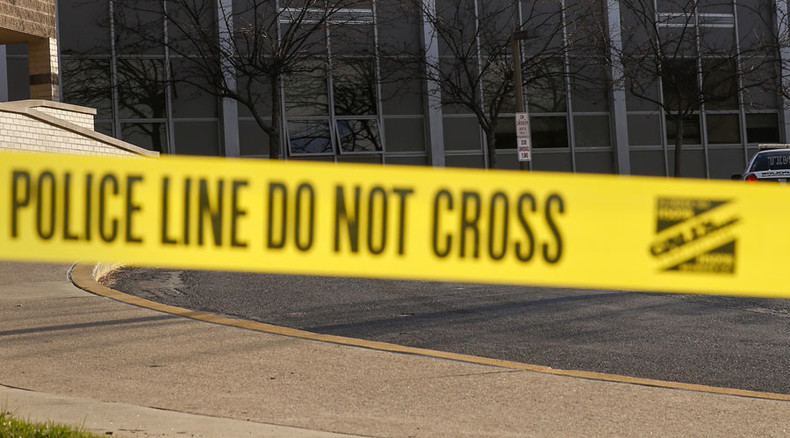 One person has been killed and two wounded after a fist fight turned into a shooting at a Sacramento community college. Police are looking for the gunman.
All three victims were male, with one man dying shortly after the shooting, another was taken to hospital, and the third was graze by a bullet, according to Sacramento police Sergeant Doug Morse, as quoted by Reuters.
The shooter was wearing cargo shorts and no shirt, and is currently at large.
READ MORE: Murder rates spike in US cities in 2015 after decades of decline
The men initially began a verbal confrontation, and then started a fistfight.
Afterwards, one of them took out a semi-automatic pistol and opened fire.
Apparently, one of the three people involved in the shooting was a student, but it wasn't specified whether it was one of the victims or the gunman.
READ MORE: Arizona sniper? Four random cars hit by bullets at I-10 in 3 days
Sacramento City College was locked down for almost four hours, from 4pm till 7.45pm. After security forces finished sweeping all the buildings, students and staff were allowed to go home, college spokesman Rick Brewer said, as cited by Reuters.
In the initial reports, police said the shooting happened across the street from the campus, but corrected that later and stated the incident had taken place near the baseball field on campus.