Arkansas AG wants to set 8 execution dates after 10-year death penalty hiatus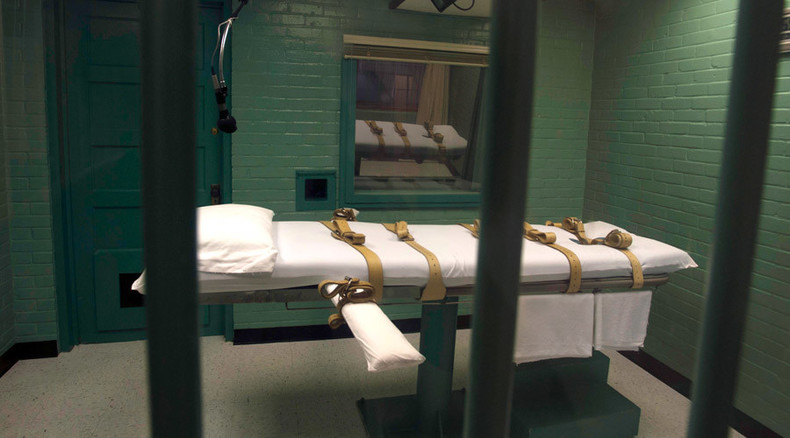 Arkansas Attorney General Leslie Rutledge has asked Governor Asa Hutchinson to set execution dates for eight death row inmates who have exhausted their appeals. These executions would be the state's first since 2005.
The request comes after a decade-long hiatus on executions due to legal challenges to the state's death penalty. It was confirmed Tuesday by a spokesman of the attorney general.
READ MORE: Cruel and unusual? Federal court to consider California death penalty
"These individuals were sentenced to death for the heinous crimes they committed," Attorney General Rutledge said in a statement. "It is far past time that the sentences be carried out and justice served. I urge the Governor to move forward with setting execution dates as quickly as possible."
State law requires that the attorney general certify that the appeals process is at an end before execution dates can be set by the governor.
A spokesman for Hutchinson said that the governor received the request, but did not have an immediate timeline for when he would set the dates.
The last man to be executed in the state was Eric Nance, who was finally put to death in 2005, death 12 years after he committed his crime. The eight men, all convicted of capital murder, are among the 34 prisoners currently on death row in the Arkansas prison system.
In late July, the Arkansas Department of Correction purchased a three-drug lethal injection cocktail and established a new protocol for using them. A state law passed this year allows the department to buy the drugs secretly, under the auspices of protecting compounding pharmacies from threats from those close to inmates being executed.
READ MORE: Less media, more sedatives: Oklahoma reviews capital punishment protocols after botched execution
Critics contend that these laws, which exist in many states where the death penalty is legal, make it difficult to ascertain the safety and efficacy of the drugs used in executions, since compounding pharmacies are not regulated by the US Food and Drug Administration. This concern grew after at least two states botched executions and the inmates did not immediately die as intended.
The drug issue was a major factor in the death penalty hiatus, leading to a 2012 Arkansas Supreme Court ruling stating that the Arkansas Department of Corrections did not have authority to choose the drugs used in executions on its own, leaving the state without a way to kill inmates. The legislature later set guidelines for the department, and the Supreme Court permitted executions to move forward in 2015.