5 percent of University of Kentucky students sexually assaulted last year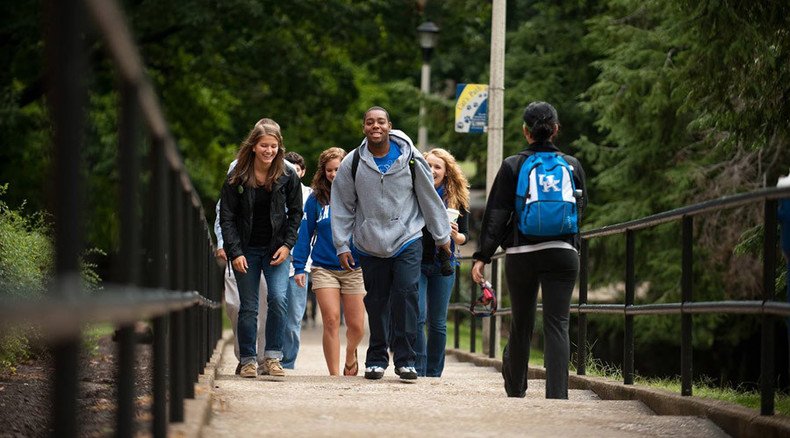 Nearly 5 percent of University of Kentucky students were raped or were the victims of attempted rape during the last school year, a new survey has found. The incidents were vastly underreported and most of the attackers were fellow students.
The university conducted a campus-wide poll during the spring semester, asking students about unwanted sexual experiences during the 2014-2015 academic year. The preliminary results found that 4.9 percent of the roughly 21,500 Kentucky students who answered the question had been sexually assaulted during that time.
Only 30 sexual assault cases were reported to either campus or Lexington police officers during the last academic year, while 114 were reported to other university agencies. The survey found that 1,053 sexual assaults occurred, meaning only 13.7 percent of the incidents were reported.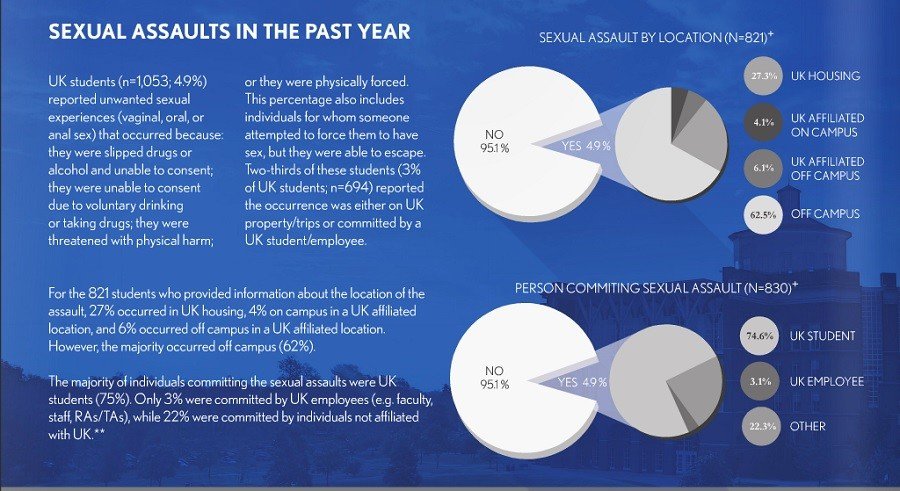 Nearly 75 percent of the sexual assault victims said they were attacked by a fellow student, while 3.1 percent were assaulted by a university employee, including faculty, staff and resident and teaching assistants. Nearly two-thirds (62.5 percent) of the incidents occurred off-campus, while more than a quarter (27.3 percent) occurred in university housing.
The survey is part of University of Kentucky President Eli Capilouto's five-year plan to assess student perceptions and experiences regarding violence or harassment while attending, the school said in a statement. The 2014-2015 academic year was the first to be assessed under the initiative.
"This robust survey instrument is the next step in answering important questions about sexual assault, learning and asking more questions that help us improve," Capilouto said. "This is what we must do as we undertake our sacred trust to care for the health and well-being of our students."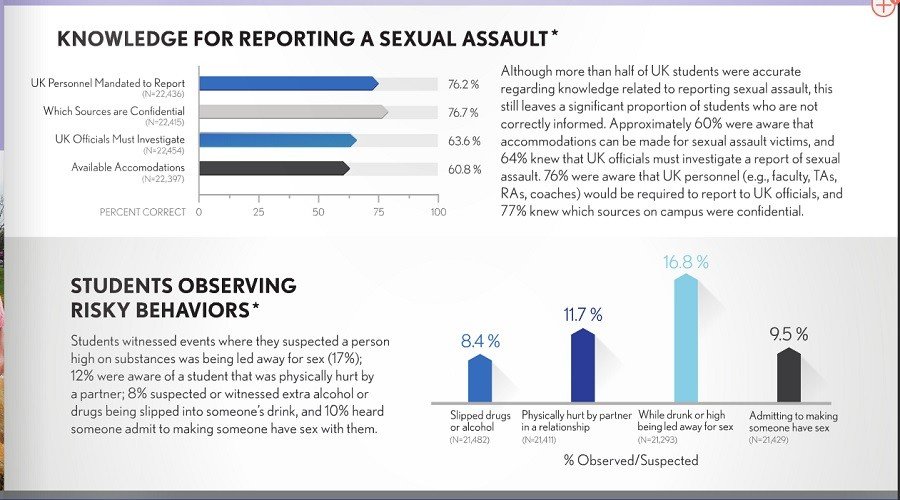 The survey, called the Campus Attitudes Towards Safety (CATS), was conducted by the UK Center for Research on Violence Against Women.
"This survey and its information IS a next step in addressing violence and harassment for University of Kentucky students," Diane Follingstad, director of the center, said in the statement. She added that the information revealed by the survey will help the university "make the kinds of changes and introduce programs that will enhance students' safety."
In its statement, the university said that its results were comparable to a 2007 Department of Justice survey, called the Campus Sexual Assault (CSA) Study. However, the university's comparison is misleading because of how it defines the term sexual assault and because of the time frames of the studies. According to the CATS brochure, sexual assault is "unwanted sexual experiences (vaginal, oral, or anal sex)," including "individuals for whom someone attempted to force them to have sex, but they were able to escape."
This definition is more restrictive than the CSA version, which established sexual assault as including "a wide range of victimizations, including rape and other types of unwanted sexual contact (e.g., sexual battery)."
The CSA Study found that 13.7 percent of female students at two large, public universities had been victims of sexual assault since starting college. Of those, 3.4 percent were raped. UK's CATS version does not appear to tabulate the number of sexual assaults that cannot be described as rape or attempted rape, and only looked at those incidents that occurred within the last year.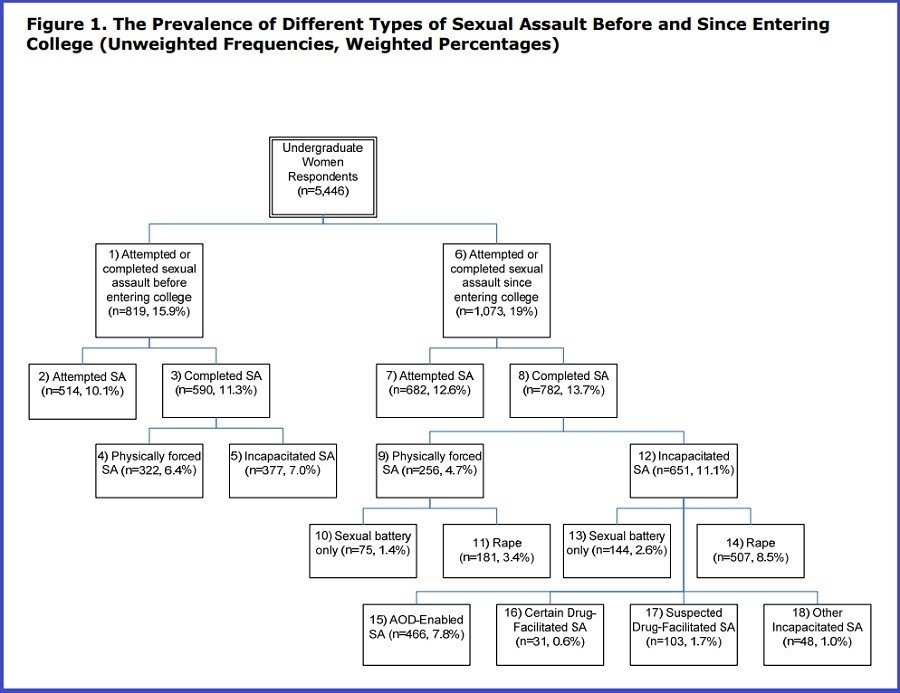 Regardless, the results are far better than a 2014 University of Oregon study, which used an online survey to discover that more than a third of female students on the Eugene campus reported being sexually assaulted, and 10 percent of the women surveyed had been raped during their collegiate careers.
Last May, the US Department of Education announced it was investigating 55 US colleges and universities in connection with allegations that they mishandled or ignored sexual assault and sexual harassment complaints.
Jennifer Freyd, a professor in Oregon's Department of Psychology who conducted that university's study, is part of a White House effort to develop a nationwide survey of sexual assaults on college campuses that will allow for "meaningful comparisons."
"If you've got a survey that lets you make meaningful comparisons between colleges, then colleges will have a meaningful incentive to reduce the violence that's being measured," she told Reuters last May.
The Kentucky survey was part of the registration process, while the Oregon version was emailed to a group of 5,000 random students. University of Kentucky officials believe that their school is among the first in the country to undertake a mandatory survey about sexual assault on campus, they said.
You can share this story on social media: