Hurricane Katrina: Back to the disaster zone (RT special coverage)
Ten years after Hurricane Katrina devastated New Orleans, traces of the disaster continue to linger. While some parts of the city have recovered completely, other areas seem to be frozen in the aftermath of the catastrophe.
Dubbed a "superstorm," Katrina claimed over 1,800 lives, cost around $150 billion dollars in total damages, and displaced over one million people in the Gulf Coast region.
READ MORE: Hurricane Katrina: Costliest natural disaster in US history in numbers
Just a 10-minute drive from New Orleans' historic downtown, abandoned, overgrown houses are more common than ones that are actually occupied – less than two in five households have returned. Before Katrina, there were more than 5,300 households in the Lower Ninth Ward. In the immediate aftermath of the storm, only 600 remained. The number has steadily grown since then, but with only around 2,000 homes occupied, the neighborhood is far from recovered. There used to be seven schools in the area, but now there's just one, and the closest grocery store is several miles away.
Lydia Lagarde returned to the Lower Ninth Ward, and stark reminders of the storm still surround her home of 35 years. "I try not to think about Katrina. I know she happened and the evidence is still all around after 10 years," she told RT.
Lagarde and her family left only a day before the hurricane, and were relocated to Greenville, Mississippi. After three months there, they were placed into an apartment by the Federal Emergency Management Agency (FEMA) for another 10 months. Lagarde later chose to move into a trailer, right next door to the lot where she had lived for 35 years.
"We own this property, we own the lot next door," she said. "We're too old to try to start over somewhere else when it would be cheaper to just come back here and try to rebuild."
Thanks to the spirit of residents like Lydia Lagarde, the Lower Ninth is experiencing a slow but steady revival.
"The kind of saying goes, 'what doesn't kill you makes you stronger.' The resilience in this community is stronger than ever, those who did come back, those who still are coming back it's amazing that in a ten year period that every year," Arthur Johnson of the Center for Engagement and Development told RT. "You see people coming back and that people didn't forget that this was home."
The city's African-American population has shrunk by 97,000 from its peak of 325,952 in 2000, while the white population has only gone down by 9,000 from 113,428 in 2000, according to Allison Plyer, chief executive of The Data Center, a New Orleans-based organization that has tracked the city's recovery. This is a staggering difference, even when considering that there are about twice as many black residents as white residents in the city. Before the hurricane, black people comprised 67 percent of the population. By 2014, that number dropped to 60 percent.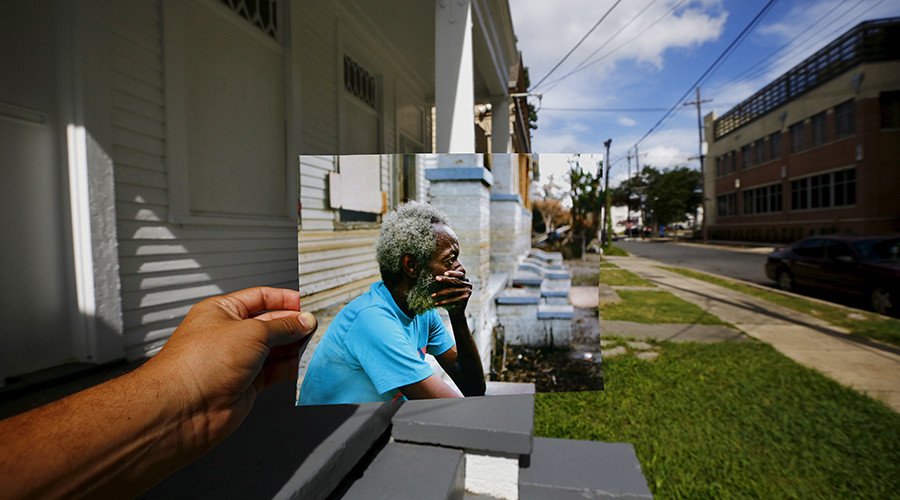 This reality of demographic differences translates into a differing view of the recovery along racial lines. A study by Louisiana State University found that 78 percent of white respondents thought that the city had mostly recovered, while only 37 percent of blacks felt the same way.
This is partly because black residents were far more likely to live in neighborhoods hit hardest by the storm, such as the Lower Ninth Ward. The almost uniformly black neighborhood only saw 37 percent of its residents return since Hurricane Katrina struck.
While the median income has increased since the storm, this metric is divided along racial lines too. The post-Katrina New Orleans has a larger gap between black incomes and white incomes than before. The median income for black residents is about $25,000 a year and hasn't changed much since before the storm, compared to the $60,000 median income for whites. Almost half of the black population is in the lowest income bracket, making less than $20,900 per year, according to a study released by the National Urban League.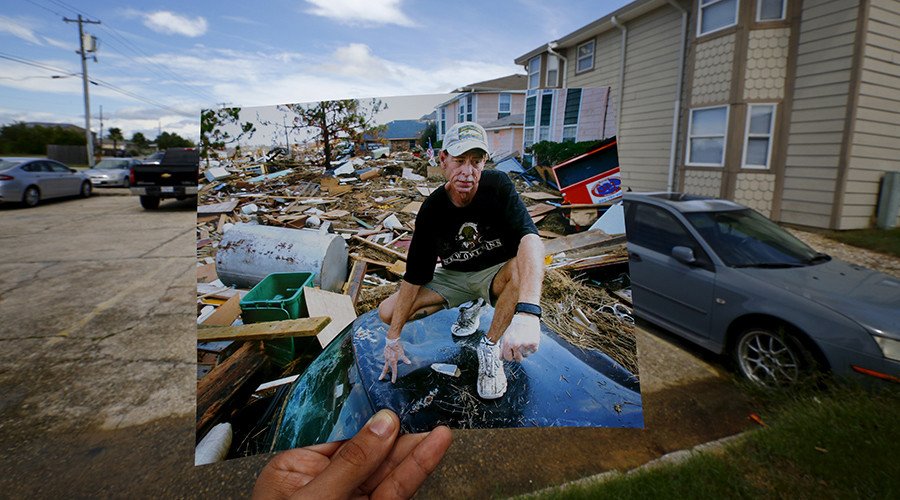 Since the storm, upward mobility has been an almost exclusively white phenomenon. The share of white families earning more than $105,000 per year has grown from 20 to 30 percent, while the figure for blacks is only 7 percent – exactly where it was before Katrina.
This is probably because many of those living in the city now are not those who had left. The LSU study found that more than a quarter of the city's current residents hadn't lived there before Katrina. These new residents are more likely to be college-educated and white than those who lived in New Orleans before 2005.
The recovery of New Orleans is coming not only in the form of rebuilding, but also making the city stronger than before. Much of the flooding the city suffered was a man-made disaster, rather than a natural one, due to an oversight by the US Army Corps of Engineers.
Hundreds of miles of floodwalls that protected the city failed in critical areas when Katrina struck, leading to 80 percent of New Orleans being flooded. The inadequate system of levees was greenlighted even after the Corps of Engineers ran a study that predicted the likelihood of its failure. The design chosen saved the government $100 million, but the tradeoffs were immeasurable.
KATRINA: 10 YEARS ON

1,836 lives lost, over 1 million people displaced. Hurricane Katrina had staggering impact on the local economy and was the costliest natural disaster in United States history. #Katrina10

Posted by RT Play on 28 августа 2015 г.
READ MORE: Is New Orleans safe from the next superstorm?
"At the end of that study, the guys who prepared the study said that additional study is necessary because this test failed. General Whatshisname, Colonel Whatshisname and the other Colonel Whatshisname probably ignored that one line," HJ Bosworth Jr., engineer and researcher for the activist group Levees.org, told RT.
Hindsight is 20/20, and the Corps did its best to fix its mistake by installing a much sturdier system of levees that can resist the next Hurricane Katrina. This time they didn't cut any corners, with the total cost coming to $14.5 billion. Engineers say that the new system's immediate aim is to be able to stand up against a 100-year storm – that is, a storm so powerful that it is statistically expected to occur only once every 100 years. For comparison, Katrina was a 150-year storm when it reached New Orleans.
But more than any sturdy engineering, it may be the unique character of New Orleans and its residents that allowed it to weather this storm.
"We've been through so much, and 10 years after, Hurricane Katrina is just an indicator that we're still standing," Arthur Johnson with the Lower 9th Ward Center for Sustainable Engagement and Development told RT. "We still believe in ourselves; we still believe in our culture."
You can share this story on social media: