Hurricane Katrina: Costliest natural disaster in US history in numbers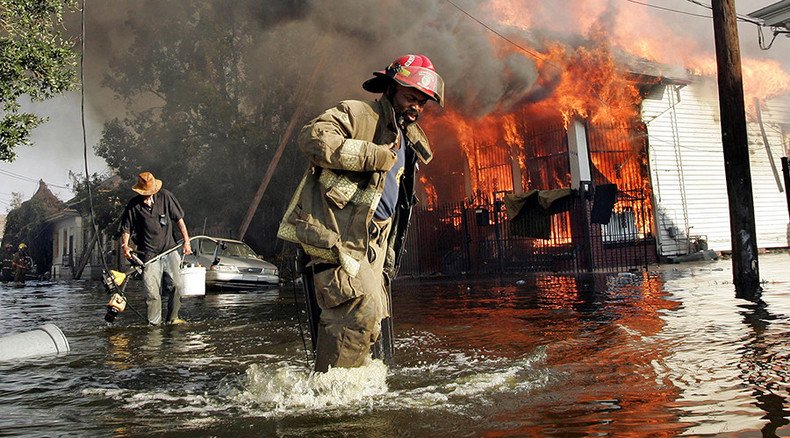 In addition to the human cost of 1,836 lives lost and over one million people displaced in the Gulf Coast region, Hurricane Katrina had staggering impact on the local economy and was the costliest natural disaster in United States history.
All in all, the total damage from the calamity was estimated at $150 billion by Professors Mark Burton and Michael J. Hicks. Damage to homes alone accounts for about $75 billion of that.
WHATCH RT America's special coverage at 4 PM EST/ 8 PM GMT
KATRINA: 10 YEARS ON

1,836 lives lost, over 1 million people displaced. Hurricane Katrina had staggering impact on the local economy and was the costliest natural disaster in United States history. #Katrina10

Posted by RT Play on 28 августа 2015 г.
Hurricane Katrina, which struck the Gulf Coast in 2005, was responsible for at least $108 billion in property damage, becoming by far the costliest hurricane in United States history. Hurricane Sandy, which dealt out about $65 billion in damages, comes in second, but was still only responsible for half the property losses of Katrina.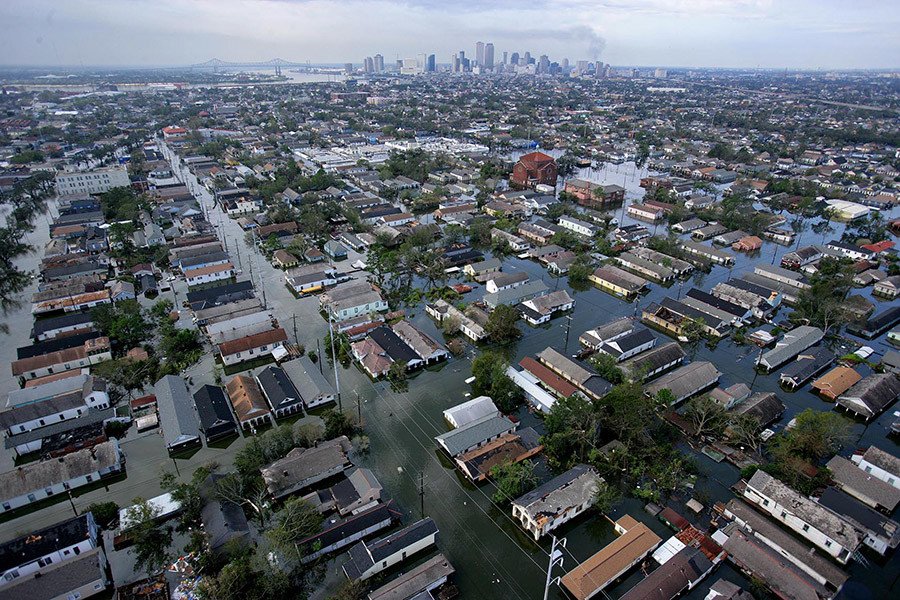 READ MORE: $60 billion in Superstorm Sandy devastation, one of worst US clean-up bills
The collection, hauling and disposal of debris in Louisiana and Mississippi cost taxpayers over $2.5 billion.
Hurricane Katrina was the worst event in the history of property insurance itself, with 1.7 million in claims across six states resulting in $41.1 billion in insured losses.
More than 70 countries pitched in humanitarian aid, with Kuwait making the largest single pledge of a whopping $500 million.
More than 200,000 homes, mostly in New Orleans and the surrounding area, were destroyed, far surpassing any previous disaster. A study conducted by James Richardson, an economics professor at Louisiana State University, found that after Hurricane Katrina, 11 percent of the homes in the New Orleans area had been destroyed or deemed uninhabitable. Nearly 18 percent of businesses in the area were also destroyed or deemed unusable.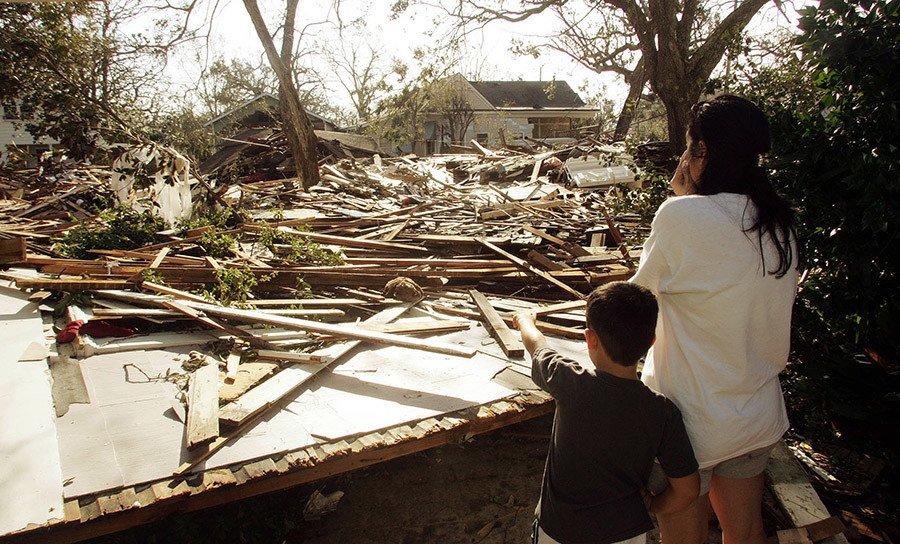 Hurricane Katrina hit the Gulf Coast, which is one of the major centers of the petroleum industry in the US. Roughly 19 percent of US oil production was affected as a result, according to About.com. A total of 457 oil and gas pipelines and 113 offshore oil and gas platforms were damaged by Hurricane Katrina and Hurricane Rita, which following it. In addition, about 8 million gallons of oil were spilled into the Gulf. Oil prices subsequently spiked by $3 a barrel, and US gas prices reached nearly $5 a gallon.
READ MORE: Louisiana Gov. signs bill killing lawsuits against oil and gas companies
Louisiana's fishing industry took a large hit as well. Losses to Louisiana's seafood industry were estimated at $1.3 billion. Total revenues from commercial fishing activities in 2005 (Sept-Dec) declined 32 percent from the same period in 2004.
$142 billion in federal funds were appropriated for recovery under the Bush Administration, and New Orleans is still holding onto $411 million in Community Development Block Grants, according to the Christian Science Monitor.
Statewide, Louisiana lost 214,000 jobs, which amounted to 12% of the state's total workforce.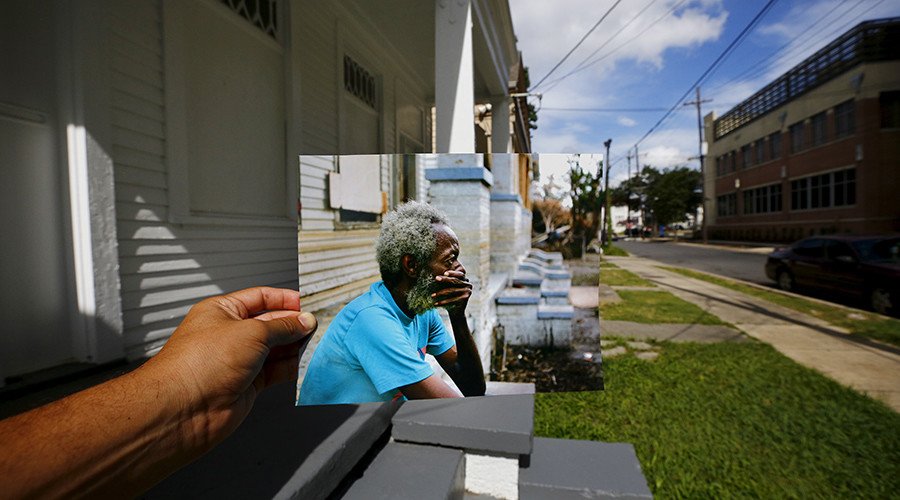 The population of New Orleans fell from 484,674 in 2000 to 384,320 in July 2014, translating to a long-term decrease in population of 21% thanks to Hurricane Katrina.
The EPA estimated that the damage to Louisiana's and Mississippi's public water systems amounted to $615 million. On top of that, cleanup and repair of wastewater infrastructure ended up costing over $1.3 billion, about $1.2 billion of that in New Orleans alone.
Total settlements from class-action lawsuits from private companies and government bodies total in the hundreds of millions of dollars. Katrina victims settled with more than two dozen builders of FEMA shelters because of hazardous fumes they were exposed to while inhabiting them. Another settlement of $20 million was reached between municipal governments and those affected by flooding caused by badly-constructed levees. A state-run insurance company called Louisiana Citizens Property Insurance Corp. paid out a settlement of $61 million for slow handling of insurance claims in the wake of the hurricane.
You can share this story on social media: