Buyers of looted artifacts may be charged with aiding ISIS – FBI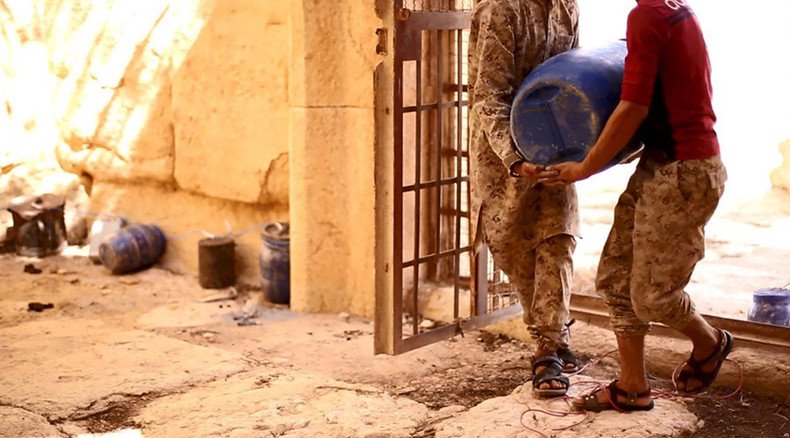 Antiquities looted by Islamic State militants are showing up on the US market, the Federal Bureau of Investigation warned, adding that any buyers could be prosecuted for providing financial support to terrorists.
The FBI issued a notice to US art and antiquities dealers to be aware that some of the artifacts coming from Syria and Iraq may have been looted by Islamic State (IS, also known as ISIS or ISIL), which currently controls a significant portion of both countries' territory.
"We now have credible reports that US persons have been offered cultural property that appears to have been removed from Syria and Iraq recently," said Bonnie Magness-Gardiner, manager of the FBI's Art Theft Program.
Citing Islam's prohibition of idolatry, IS publicized the destruction of the ancient Assyrian city of Nimrud in April, and the destruction of artifacts in a museum in Mosul in February. US officials, however, say the group is secretly seeking to profit from the sale of antiquities to Western buyers, supplementing its oil income.
During a raid on the compound of senior IS official Abu Sayyaf in May this year, US Special Forces found a cache of stolen artifacts, which were returned to the National Museum of Iraq. According to the State Department's Bureau of Educational and Cultural Affairs (ECA), "The cache represents significant primary evidence of looting at archaeological sites in Syria and Iraq, theft from regional museums, and the stockpiling of these spoils for likely sale on the international market."
Any antiquities from Iraq are subject to US sanctions under the Iraq Stabilization and Insurgency Sanctions Regulations (31 CFR part 576), the FBI warned. US persons who buy objects looted or sold by IS can also be criminally prosecuted under 18 USC 233A for giving financial support to a terrorist organization. The Bureau urged "robust due diligence" when dealing with antiquities of Syrian and Iraqi origin.
"We don't want to say don't buy anything at all," said Magness-Gardiner. "There's a lot of legitimate material circulating in the marketplace. What we're trying to say is, don't allow these pieces that could potentially support terrorism to be part of the trade."
Satellite imagery published by the ECA shows a number of looting pits that have appeared over the past two years at several sites in Syria under IS control, notably Dura Europos, Mari, and Tell Sheikh Hamad.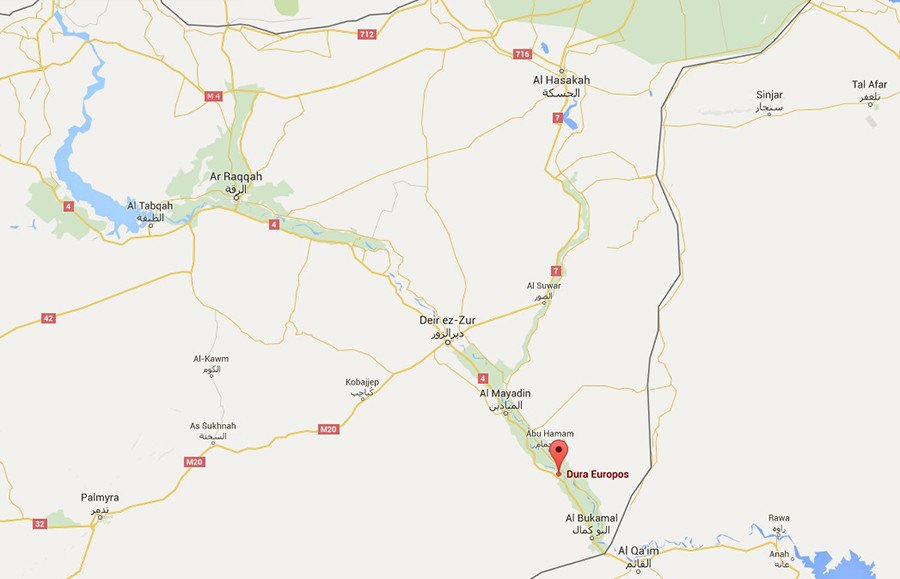 Dura Europos, on the Euphrates River, was a Hellenistic city established in 303 BC. The site was abandoned after a Persian siege in 257 AD and never rebuilt. Its frontier location was an intersection for numerous cultural traditions, making Dura an invaluable archeological find.
Excavations in Dura revealed its close relationship with the ancient cultural center of Palmyra, which was sacked and destroyed by the Romans in 273. The city recovered somewhat during the Umayyad and Abassid caliphates, until it was razed by the Timurid invaders in 1400.
IS forces captured Palmyra in May 2015. Earlier this week, the group said it had destroyed the Temple of Baal-Shamin, the best-preserved ruin at the ancient site, posting photographs on social media. Last week, IS beheaded Khaled Assad, an 82-year-old scholar, for reportedly refusing to disclose the location of valuable artifacts inside the ancient city.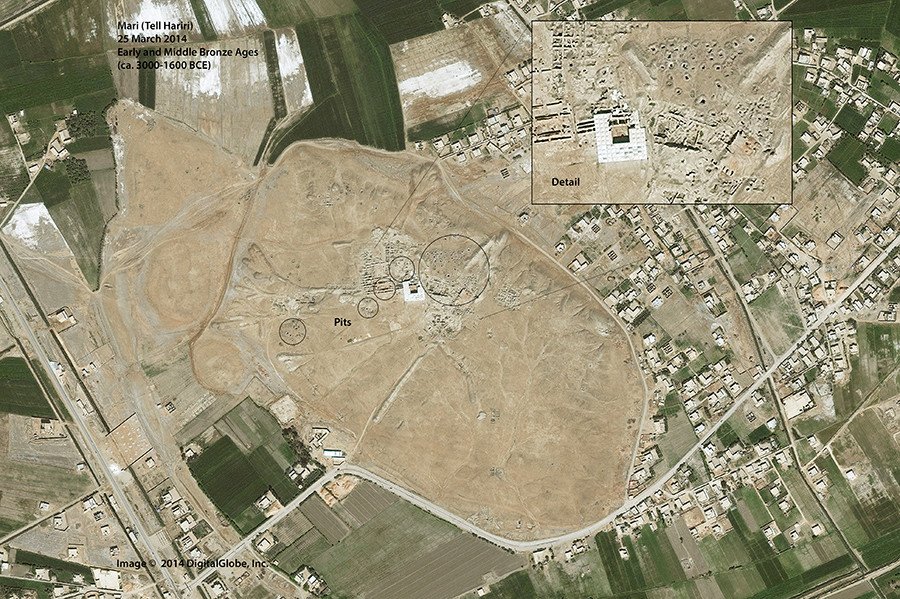 You can share this story on social media: