ISIS beheads 82yo chief of antiquities in ancient Palmyra – senior Syrian official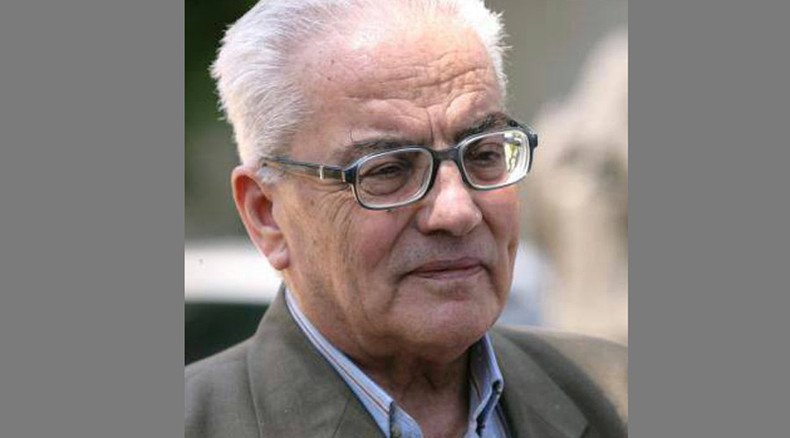 Islamic State (IS, formerly ISIS/ISIL) militants have executed a prominent archaeologist, Khaled Asaad, who worked as head of antiquities in the ancient city of Palmyra for over five decades.
According to a Syrian official, IS hung Asaad's body on a column in Palmyra's main square.
Syria's Director of Antiquities Maamoun Abdulkarim told Reuters that Asaad's family had informed him that the 82-year-old scholar was executed by Islamic State on Tuesday. The archaeologist had been detained and interrogated for over a month by the ultra-radical Sunni Muslim militants, Abdulkarim added.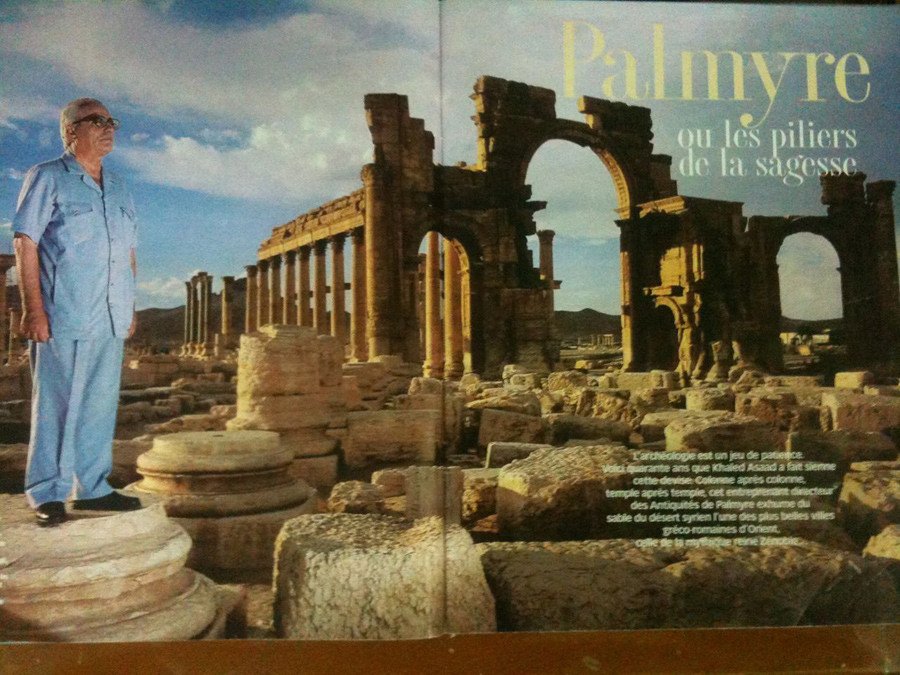 "Just imagine that such a scholar who gave such memorable services to the place and to history would be beheaded ... and his corpse still hanging from one of the ancient columns in the center of a square in Palmyra," Abdulkarim said.
"The continued presence of these criminals in this city is a curse and bad omen on (Palmyra) and every column and every archaeological piece in it," he added.
Asaad was the author of several works published in international archaeological journals on Palmyra, a UNESCO World Heritage Site. Over the past few decades he worked with American, French, German and Swiss archeological missions on excavations and research in Palmyra's landmark 2,000-year-old ruins, including Roman tombs and the Temple of Bel.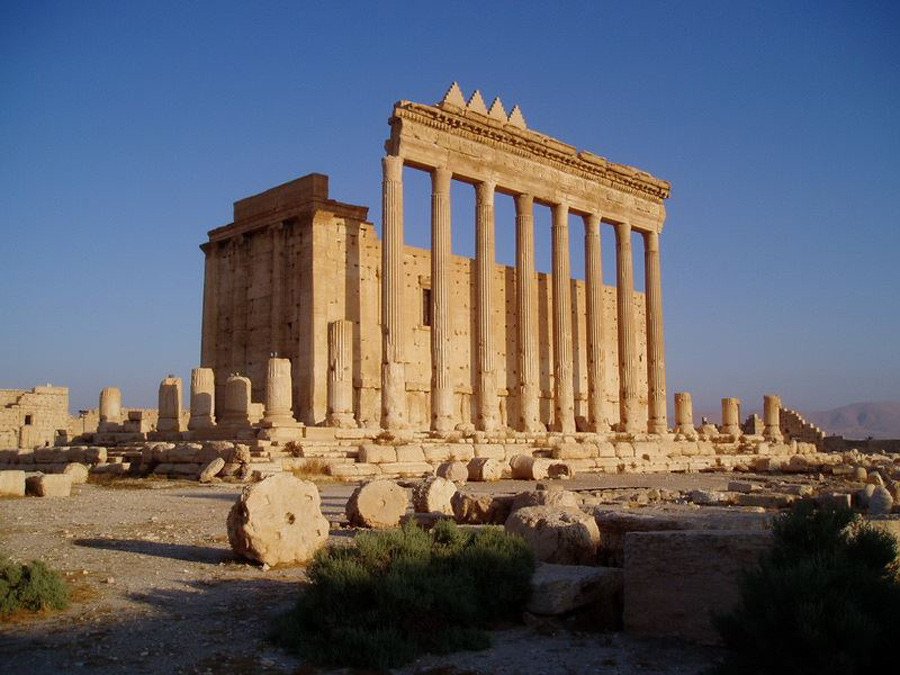 The remains of Palmyra, once one of the world's key cultural hubs, stand in the middle of the desolate Tadmorean Desert in Syria. UNESCO describes it as a city of "outstanding universal value," an "oasis in the Syrian desert" northeast of Damascus.
In late June, Islamic State decimated two unique tombs in Palmyra. One of the destroyed mausoleums, deemed "sacrilegious" by the jihadists, is believed to have been over five centuries old. Maamoun Abdulkarim told AP that one of the destroyed shrines belonged to Mohammad Bin Ali, a descendant of Prophet Muhammad's cousin Imam Ali. The second tomb, about 500 years old, was of a Sufi religious figure known as Nizar Abu Bahaaeddine.
READ MORE: ISIS extremists blow up 2 historic shrines in Palmyra, Syria
After capturing large parts of Iraq and Syria last summer, Islamic State declared a caliphate. The jihadist group has a reputation for ethnic cleansings of minorities and executions of Western hostages, a number of journalists among them. After the IS jihadists captured Palmyra, fears escalated that the militants, whose reputation precedes them, would blow up Syrian landmarks as they had done in Iraq. Responding to the danger, Syrian officials said they had moved hundreds of ancient statues from the city to locations safe from the militants' hands.
When IS gained full control over Palmyra late in May, the UK-based Syrian Observatory for Human Rights said it was the first time the jihadists had taken a large population center directly from Syrian pro-government forces. The jihadists killed 49 people in and around the city, including members of the Syrian security forces in Palmyra, the monitoring group said. According to the UN human rights office, a third of Palmyra's population of 200,000 has fled.
Since then, IS jihadists have reportedly executed dozens of people in Palmyra.
READ MORE: ISIS threat forces Iraq to digitize national library
In March, Islamic State destroyed the historic Assyrian city of Nimrud, which dates back to the 13th century BC. The militants also destroyed a museum in the northern Iraqi city of Mosul, which they captured last June. The group posted video online featuring jihadists destroying ancient statues and other artifacts, deemed symbols of idolatry.
In February, they also blew up the Mosul public library which had housed over 8,000 rare books and manuscripts. The UN described the event as "one of the most devastating acts of destruction of library collections in human history." The previous month, the militants removed a massive amount of books from the Central Library of Mosul, leaving only Islamic texts.
In an effort to preserve centuries of the written word from possible pillage by ISmilitants, the Baghdad National Library rushed to scan ancient works to create digital archives earlier this month. Library staff have been burning the midnight oil trying to preserve documents dating back to the Ottoman Empire. According to library officials, the Islamic State's hardline ideology is the most dangerous challenge posed to rare manuscripts.
The militants "want history to reflect their own views instead of the way it actually happened," Jamal Abdel-Majeed Abdulkareem, acting director of Baghdad libraries and archives, said in August, according to AP.
LISTEN MORE:
You can share this story on social media: