At least 2 suicides suspected to be linked to Ashley Madison leak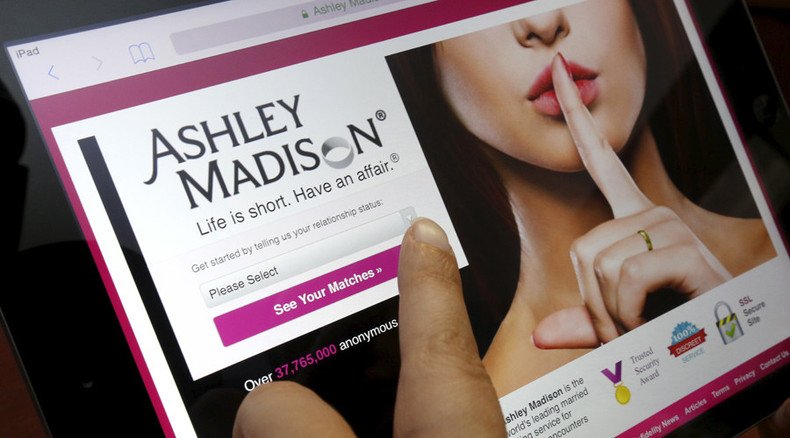 Police in US and Canada are investigating if the leaks of Ashley Madison may have led to several suicides, including a police captain in Texas.
Bryce Evans, acting staff superintendent for the Toronto Police, spoke of "two unconfirmed reports of suicides associated with the leak of Ashley Madison's customers' profiles" during a Monday press conference.
It is unclear if this number included a Texas police captain who committed suicide just days after his email address was released in the massive data leak of adultery website Ashley Madison.
It was confirmed on Monday that San Antonio Police Captain Michael Gorhum shot and killed himself last week.
Gorhum, a 25-year veteran of the department who oversaw the San Antonio Regional Intelligence Center Unit, was reportedly one of three San Antonio city email addresses included in the information dump, according to local media.
However, it has not been confirmed whether his death was linked to the cheating website leak.
Although it did not publish names, the San Antonio Express-News reported on Friday that three addresses ending in @sanantonio.gov were included in the hack, stating that they belonged to a San Antonio Police Department (SAPD) captain, an SAPD detective, and a former city employee.
READ MORE: 'Nothing to bypass': Ashley Madison security is awful, hackers say
He confirmed that Ashley Madison's parent company, Toronto-based Avid Life Media, is offering a "$500,000 reward to anyone providing information that leads to the identification, arrest and prosecution of the person or persons responsible for the leak of the Ashley Madison database."
Also on Monday, Canada's privacy watchdog announced it will investigate the security breach into Ashley Madison, which exposed details of 37 million accounts.
The Office of the Privacy Commissioner "has commenced an investigation into the matter concerning Avid Life Media," spokesperson Valerie Lawton told the Toronto Star.
She added that the Office will be "investigating jointly with the Office of the Australian Information Commissioner, and in cooperation with other international counterparts," but declined to provide additional details due to confidentiality provisions.
Avid Life Media is currently facing a national class action lawsuit of $760 million from Ashley Madison's Canadian customers.
The plaintiffs are "outraged that AshleyMadison.com failed to protect its users' information," law firms Charney Lawyers and Sutts, Strosberg LLP said in a statement, adding that many customers "paid an additional fee for the website to remove all of their user data, only to discover that the information was left intact and exposed."
You can share this story on social media: