Child heart surgery program in Florida closes after report of 9 infant deaths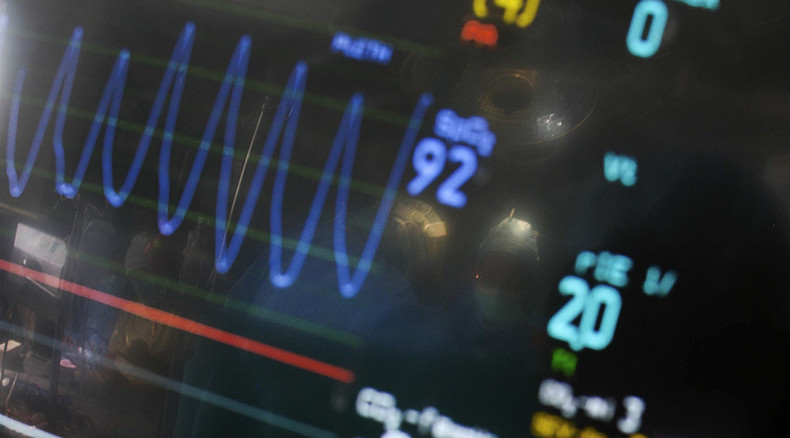 The St. Mary's Medical Center in Florida is closing its child heart surgery program after a media report documented the deaths of nine infants and placed the mortality rate at nearly 13 percent.
Located in West Palm Beach, the medical center announced Monday that it has decided to permanently close its Pediatric Cardiothoracic Surgery Program. The program, which offered open heart surgery for babies and young children, was placed under the microscope after CNN reported multiple infant deaths after the operation was performed.
In addition to the nine babies who died since the program began in 2011, the outlet said one other was paralyzed.
The original CNN report also stated that the hospital conducted surgery on babies under six months of age despite recommendations from experts advising doctors not to.
"We are proud of the work that has been done and the lives that have been saved," St. Mary's said in a statement on Monday. "This is the decision of the hospital and not based on a decision or recommendation by the State of Florida or any regulatory agency."
The medical center also indirectly blamed CNN for its reports on the program.
READ MORE: Florida hospital under federal probe after 9 babies die in cardiac surgery
"The inaccurate media reports on our program have made it significantly more challenging to build sustainable volume in our program," the statement read. "At this time we feel it is best to focus on other services needed by our community."
"We are thankful to the families who have stood by our program and grateful for our dedicated staff. It is our top priority to provide our patients, their families, visitors and our community with the best possible service on a daily basis."
Previously, St. Mary's disputed CNN's findings. The news outlet stated that the medical center had a 12.5 percent mortality rating, which was three times worse than the national average. In response, St. Mary's called the finding "exaggerated" and said it was "inaccurately calculated" because the hospital did not perform a high volume of pediatric surgeries. These types of operations can result in higher risk of death.
Law firm Clare Lock LLP, which represents the heart surgeon in charge of the program, Dr. Michael Black, also released a statement calling CNN's reporting "reckless." The firm said Black plans to sue CNN for defamation, according to WPTV News.
However, the report triggered investigations into the program by the federal government's Centers for Medicare & Medicaid Services.
According to CNN, the most recent infant death occurred in June 2015. After the baby passed away, St. Mary's CEO Davide Carbone wrote a letter defending the program as well as Dr. Black.
"The patients we serve are afflicted with severe life-threatening conditions, and it is impossible to eliminate the risk of mortality," he said in the letter.