33% of Americans want Snowden pardoned – poll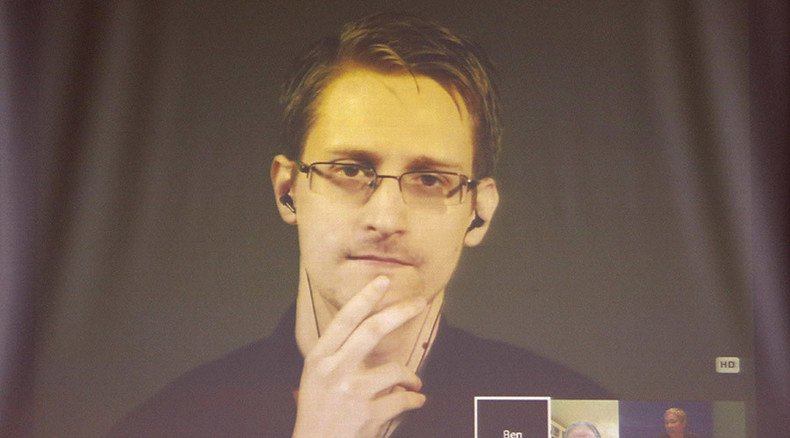 One-third of American voters said they want National Security Agency (NSA) whistleblower Edward Snowden pardoned, but a majority of voters want him to be federally prosecuted, according to the pollsters Morning Consult.
Released this week, the poll comes after the White House rejected an online petition last month calling for the Obama administration to pardon Snowden. A narrow majority of voters agreed with the administration's position against pardoning Snowden and want to see him tried in court, according to the poll.
Results from a telephone survey of more than 2,000 American voters found that 33 percent supported a pardon for Snowden, while 43 percent opposed one. Another 24 percent had no opinion. When asked if they would support government prosecution of Snowden, 53 percent said they would support the government, with 26 percent opposed to prosecution.
In June 2013, Snowden blew the whistle on NSA programs to conduct mass surveillance on Americans, handing over an archive of documents to journalist Glenn Greenwald in Hong Kong. After telling his story, Snowden flew to Moscow, en route to Latin America, but the US revoked his passport, stranding him in Moscow's Sheremyetovo Airport. Snowden applied for and received temporary asylum in Russia, where he has lived ever since.
At a press conference in March 2015, Snowden's lawyers said the whistleblower wanted to return to the US and was working with a team of German and American lawyers to see if he could receive a fair trial.
READ MORE: Justice Dept. could strike deal with Edward Snowden upon US return - Eric Holder
A federal criminal complaint was filed against Snowden in June 2013, charging him with three felony violations of the Espionage Act for turning over tens of thousands of government documents to journalists. Each count can carry a penalty of up to 10 years in prison, according to Politico.
The US government continues to insist that Snowden stole classified information.
The online pardon petition, which was posted on June 9, 2013, received over 167,000 signatures. The White House responded to the petition last month.
"[Snowden] should come home to the United States, and be judged by his peers," Lisa Monaco, the president's advisor on Homeland Security and Counterterrorism, said in a post on the website. "Right now, he's running way from the consequences of his actions."
"Mr. Snowden's dangerous decision to steal and disclose classified information had severe consequences for the security of our country."
READ MORE: WH on pardon petition: Snowden should 'accept the consequences' of leaks, face trial
When responses to the poll were broken down along political party lines, results showed that 56 percent of Democrats said they would support government charges against Snowden compared to 64 percent of Republicans.
The Morning Consult poll surveyed 2,069 registered voters from July 31 through August 3. It has a 2 percentage point margin of error.
You can share this story on social media: